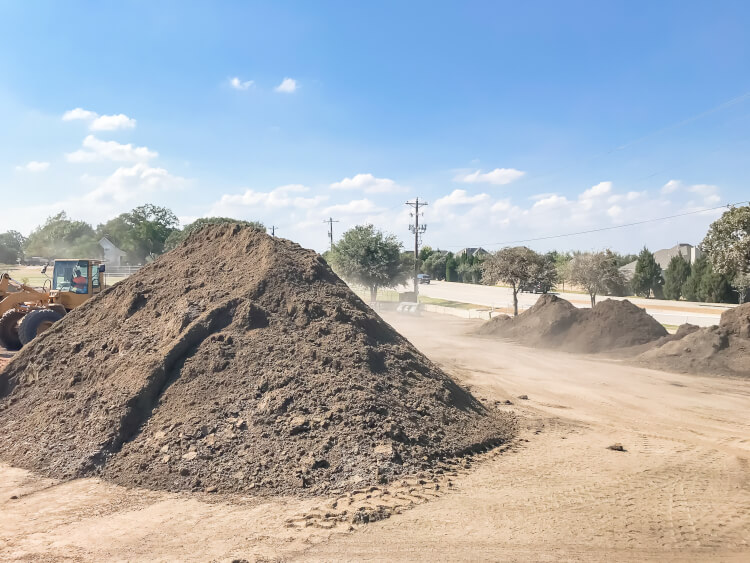 If you have ever considered putting in a garden, you might have heard the term topsoil. If not, then this is an excellent opportunity to learn about it.
Topsoil is the outermost part of the soil where plants get their nutrients. If you have little or no topsoil, your plant's chances of growing up healthy are significantly reduced.
This generally means that you would need to go out and buy topsoil. Here is where you have to determine how much soil you need to buy.
To help you with this, you must know how much topsoil weighs. Once you've mastered this, you can easily do the math and get enough topsoil for your garden.
Here are a few factors that determine how much topsoil weighs.
Moisture Content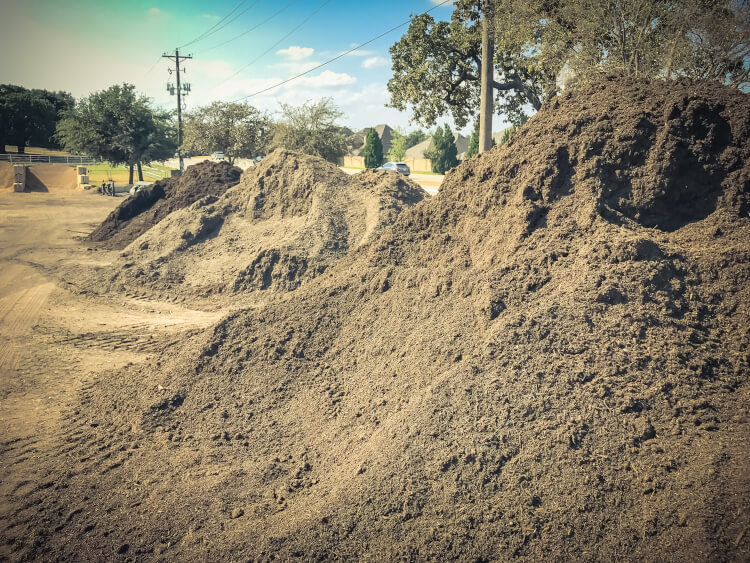 The amount of moisture in the topsoil will determine how heavy the topsoil is. The moisture in the soil binds it together and makes it heavier.
Putting your hand in the soil makes it possible to tell how wet or dry the soil is. If it feels like it has some water in it, it will be heavier than dry soil.
If you buy your soil during wetter months, then chances are you will have heavier soil than if you purchase soil during the drier months in summer.
You can choose to buy your soil in the drier months as this will weigh less, and you might get it a bit cheaper.
Minerals in the Soil
Lighter soil has more minerals than heavy soil. The reason for this is minerals more often than not have larger particles than the soil particles.
If you need your soil to be lighter, you might ask that it be incorporated with manure and shavings. It will go a long way in improving the porosity and nutrient levels of the soil.
Your plants will do better in soil with nutrients added to it. Many sellers will offer you the choice between straight soil and blended soil. You can take advantage of this and get the blended soil.
The blended soil will save you the trouble of having to enrich the soil on your own. If you want organic nutrients, you can ask what type of nutrients your seller used in the soil, which will give you a chance to decide if it works for you.
The Different Types of Soil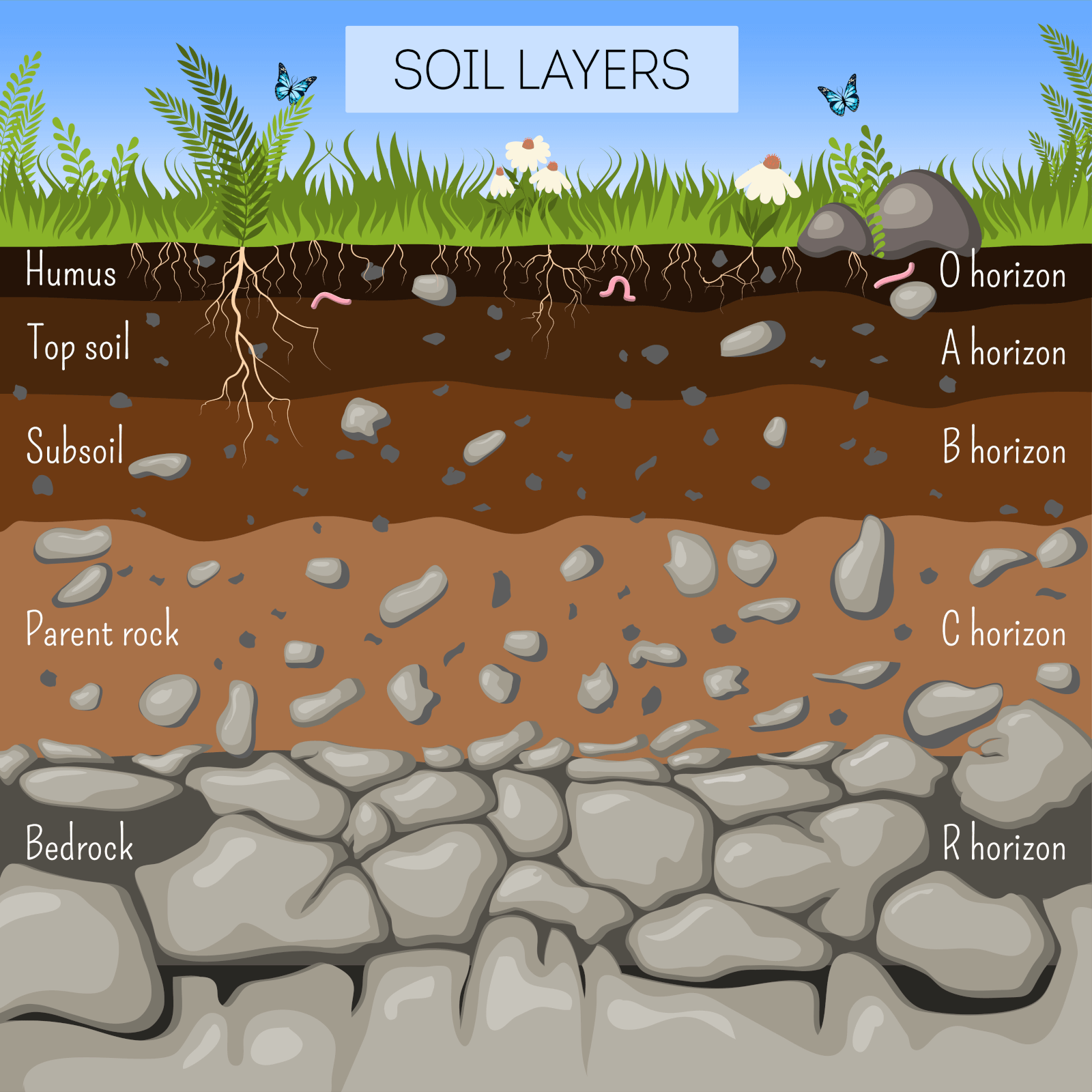 Different types of soil have different weights. For instance, sand soil weighs less than clay soil.
The reason behind this is the size of the soil particles. The sand particles have bigger spaces between them and therefore hold more air, which makes them lighter.
Clay, on the other hand, has more compact and small particles, which makes it heavier. This feature is what will determine the ability of the soil to retain water.
Ask the place you are getting it from which type of soil they have to offer. You can also go online and find out how to distinguish between soil types by look and touch.
In doing so, you get the best soil for your garden.
How To Calculate the Weight of the Soil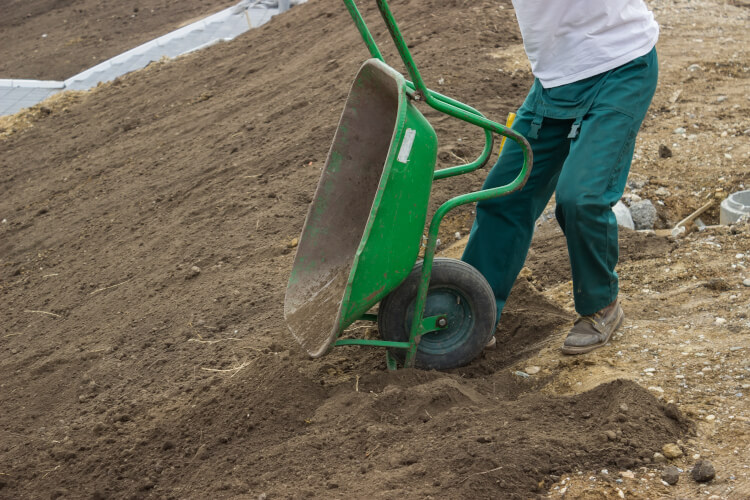 The one thing you need to know is that a cubic foot equals 12 inches by 12 inches by 12 inches, and a cubic yard equals 27 cubic feet.
It will help if you measure out the soil in this way before you get soil weight. The place you get it from can help you with this. However, suppose you have issues calculating it all together. In that case, you can use a soil calculator online, which will give you more accurate information.
A cubic yard of topsoil's average weight is 1,080 pounds, while a cubic foot weighs 40 pounds.
In knowing this, you can make the calculations based on how much your yard will need. If your garden is unevenly shaped, try to divide it into regular shapes and get its dimension. It will come in handy when deciding how much topsoil you might need.
In getting the correct dimension of your garden, you are assured that the amount of soil you have procured will be sufficient for your garden.
Many people have wanted to start planting, only to realize that they do not have the suitable soil for the job. Getting the right topsoil will go a long way in helping you start your gardening journey without worrying about productiveness.
Here are a couple of things you need to consider when getting the topsoil for your garden.
Considerations When Bringing in Soil
Know your soils: There are so many types of soils in the market. All of these will be conducive for certain plants and not favor the growth of others. Find out their moisture retention abilities, the porosity, and how well nutrients do in the soil.
Know the nutrients that can be added into the soil: Your topsoil will only be as fertile as its composition. Find out what the soil sellers are adding to it to ensure you get enough products from it. In case you do not like using chemical fertilizers in your soil, you can ask if they have compost or manure, which is more organic. If you have your own manure, then find out how much you should add to the soil you are purchasing.
The cost: Different sellers will charge you different amounts for the topsoil you get. Ask around about the various sellers and select the one that makes sense for you. The soil's costs will also depend on whether or not you want nutrients added to it and the weight of the soil you end up getting. These are all things you should consider. If you are lucky, you can get topsoil from a construction site for free and not have to pay a cent, although transporting it may be messy.
Cost of transporting: You need to remember that soil is very heavy. Transporting it on your own can lead to damage to your car. Where possible, ask the people who sold it to you if they could transport it to your garden. If they are kind enough, they could also help you unload it and spread it over the garden. Since they know how it works, you are more likely to get a better and more even topsoil cover over your entire garden.
Farming should not be a taxing hobby or venture for anyone. But, unfortunately, the one thing that gets many people discouraged is when their plants refuse to grow.
More often than not, the soil in your garden is not conducive to plant growth. The good news is that you can get topsoil from a seller or even for free from a construction site and get started on your planting journey.
Taking the time to get these few facts straight would come in handy for you.
Farming can be a hobby or a life skill you teach your kids. You can start with them on choosing the right topsoil for the garden. Letting them learn all the tips will make them better gardeners.