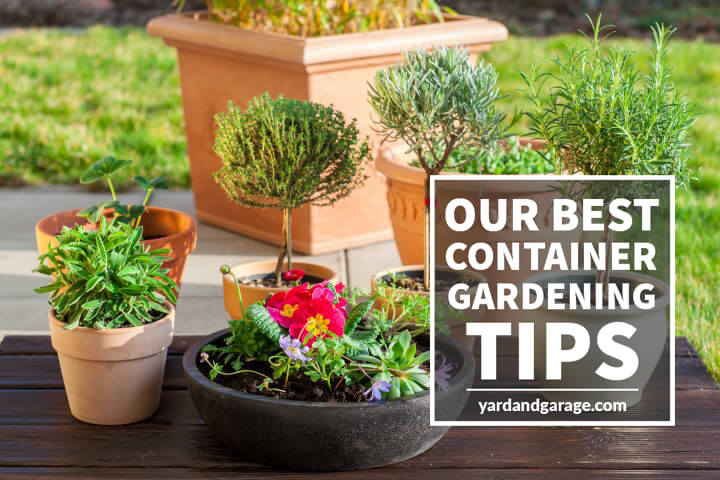 One of the most versatile components of gardening is a container garden. Regardless if you're focused on smaller indoor herb gardens or larger outdoor gardening, container gardens can provide near-instant appeal.
Need to add some color or maybe cover a difficult growing space? Or perhaps you don't have a lot of room for flower beds and ornamentals? Urns, barrels, and even old wheelbarrows can elevate your overall landscaping.
I've dabbled in container gardening since I was in high school. My mother felt that I would desperately need a beautiful arrangement of flowers and plants to brighten up the bleak dorm rooms and basement apartments in my future.
Since that time, I've acquired a bit of knowledge about growing plants in various containers. However, we all have something to learn, which is why I'm giving you my list of 10 Things To Know About Container Gardening.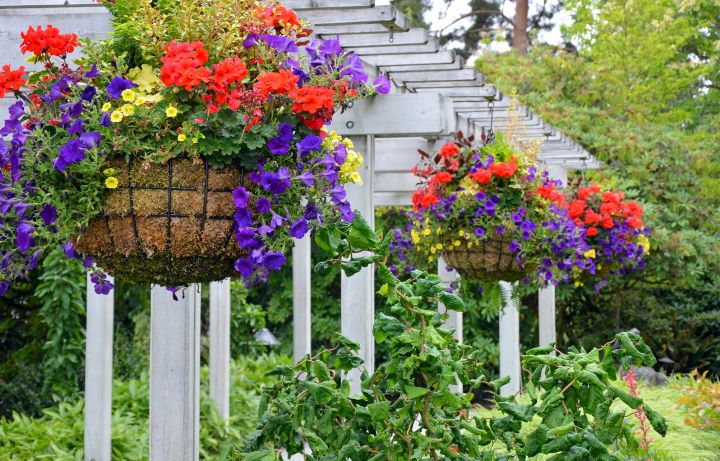 1. Not all plants can cohabitate together.
You will be inclined to stuff your container full of all the beautiful plants that you can find. But plants have different needs in terms of sun and water.
You can't put a plant that needs eight hours of full sun and low moisture with a shade-only, water-loving variety. Only one of those plants will survive, and who wants to live with the knowledge that you helped lead a plant to its demise!
2. You can't use regular everyday soil in your container gardens.
I know you're thinking that plants grow in the soil every day. Still, your giant yard is much different from a container's compressed environment.
You need to use potting soil, which is usually a combination of peat moss, perlite, compost and other organic nutrients. Soil straight from your backyard is too dense for containers and won't provide adequate drainage.
3. Potting soil will need to have this replenished over time.
The components that make potting soil so wonderful are organic, so they will decompose or simply be diluted over time.
You will most likely notice a significant gap in the top of your soil and the lip of the container. Simply add fresh soil when that gap reaches an inch or so.
4. Fertilizer is not optional.
I know you're thinking that you bought the Cadillac of potting soils, so there is no need to purchase fertilizer on top of that. But you would be surprised how much the nutrient quality of the soil diminishes over time.
Some of it is going out through the drainage holes, but a lot of it is absorbed by the plant itself. So just give yourself the task of inserting a timed-release fertilizer in your container gardens every 1-2 months to ensure the healthiest outcome.
5. Container gardens also need water.
I see you rolling your eyes at me. Still, you'd be surprised how often container gardens need to be watered, especially if they are outside. While indoor gardens will not require daily watering, outdoor plants are subject to a harsher environment.
You may need to water outdoor container gardens every 1-2 days or even multiple times a day if temperatures reach extreme levels. Remember to water your plants in the early morning and/or late afternoon to enhance absorption and avoid blistering.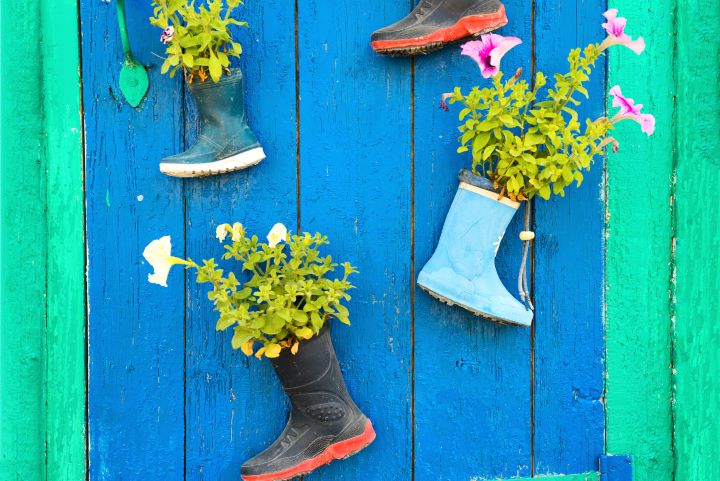 6. Don't let your plants dry out.
On the off chance that you let your container garden completely dry out, you will need to basically drown your plants to get them hydrated. I'm sure you've noticed that the water just seems to roll off on parched soil as opposed to being absorbed.
I've had to hold a hose on some of my hanging plants for over 10 minutes. When you're trying to make up for lost time, I don't think you need to worry about over-watering.
Once the soil is thoroughly soaked, the excess water will drain off.
7. Think about drip irrigation.
And since we're talking about watering, you might want to think about investing in some good drip irrigation. If you have more than a few potted or container plants, a timed irrigation system can be both a time saver and a money saver.
The systems today are actually getting more affordable and not that difficult to set up. These can also be helpful if you have plants that are difficult to reach with either a watering can or hose.
Now you're no longer limited as to where you can place those beautiful flower gardens.
8. Mulching.
One item that so many gardeners forget is mulch. You think that this is just for landscaping in your yard, but mulch can serve a purpose in container gardens as well.
Water retention and weed growth inhibition are just a few of the practical benefits of adding mulch to your container gardens.
9. Think outside the box.
Don't limit yourself to nurseries or big-box lawn and garden centers when you're buying components for your container gardens. I've found decorative rocks and faux foliage, among other things, at craft stores and even dollar stores from time to time.
I'm not saying you can't find good deals at your local nursery, but there's no reason you can't save some money while pursuing your hobby.
Get creative
10. And finally, container gardens do not have to be contained to basic pots and baskets. I've seen the cutest arrangements in wheelbarrows, kettles, bottles – you name it.
When you're considering a new container, just let your imagination go wild. That old boot may just be the new home of a beautiful set of pansies or begonias!