We created Yard and Garage a couple of years ago to answer your questions about everything to do with maintaining a lawn and caring for your tools. Our writes come from a large background of experience in taking care of property. Collectively, we have lived on farms, in apartments and suburban homes. Our perspectives mirror that of our audience. The guides and articles we write are all honest accounts of our experiences.
Our Philosophy
Due to our varied background, the staff at Yard and Garage believe we can help readers when it comes to maintaining a home. Our guides on the best tools, methods of caring for a lawn, and creating livable outdoors paces are what we truly believe. The site is supported by affiliate sales, but the prospect of earning a commission does not lead us to offer bad advice. Our philosophy is to provide useful and worthwhile advice, because we believe it is truly what the customer (you, the reader) deserves.
Article Topics
As the name suggests, Yard and Garage is focused on the homeowner's outdoor needs. How-to guides and product reviews are our bread and butter. The topics you will see here cover the following:
Lawn Care
Gardening Advice
Tools and Gear
Outdoor Living
Gift Guides
Product Reviews
Garage Organization
Maintaining Your Garage
Our Team
As stated earlier, our writing and editorial team come from a wide background of experiences and perspectives.
Philip Page
Managing Editor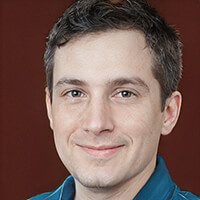 Born in the midwest and raised in north Georgia, Philip has moved a total of 9 times in his adult life. Being constantly on the go, Philip has perfected the art of low maintenance for his lawn and gardens.
In addition to reviewing all content for the website, Philip writes for the Lawn Care and Tools categories. He has one young son and his family enjoy spending time outdoors in their manicured backyard.
---
Van Powell
Writer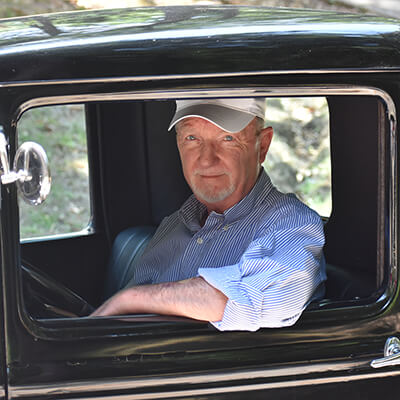 Van also hails from the midwest and moved to the deep south after college. He grew up on a farm miles from town where fixing broken machinery and tools was a necessity. While not working at his full time job as a riverboat Captain, Van enjoys tinkering with vintage cars in his 2400sq foot garage.
Van writes about tools and reviews products, drawing from his lifetime experience of using and maintaining a vast collection of tools and hardware. Connect with Van on LinkedIn.
---
Lisa Page
Writer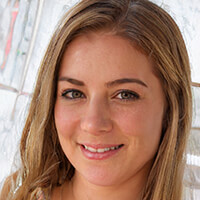 Lisa is married to Philip and shares his love of the outdoors. While he is focused on the big picture of lawn care, Lisa cares for her family's collection of indoor and outdoor plants.
She has an undergraduate degree in journalism and has a passion for environmental causes. Lisa writes for our Gardening category and also comes up with our Gift Guides.
---
Matthew Warren
Developer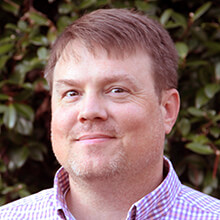 Matthew lives in Alabama with his wife, two children and two dogs.
Maintaining a 1/2 acre suburban yard has prepared him for occasionally writing in our lawn care section. Matthew handles all technical details with the website and integrations with other platforms. Connect with Matthew on LinkedIn.
---
How Can We Help You?
If there is something you want covered on Yard and Garage, please feel free to drop us a line on our contact page. We will be glad to hear from you. We look forward to seeing your article ideas, new products you have discovered, or your lawn and garden questions.
How We Support Yard and Garage
Yard and Garage is a participant in the Amazon Services LLC Associates Program, an affiliate advertising program designed to provide a means for us to earn fees by linking to Amazon.com and affiliated sites. We include Amazon links to many of the products we feature on our site. If you click on one of those links and make a purchase on Amazon, we receive a small percentage of the purchase price in the form of a commission directly from Amazon.
Yard and Garage also participates in other affiliate advertising programs. These programs may pay us a fee for any click, purchase, or sign-up action taken on the advertised website.
This is how we are able to fund and support the work we do at Yard and Garage, so that we can bring you the best outdoor living news, tips and product buying advice for homeowners and remain a free and unbiased resource. Whether or not you choose to visit Amazon.com or our other Affiliate partners through our site, we will always provide free access to the resources on Yard and Garage.
Follow Us on the Web