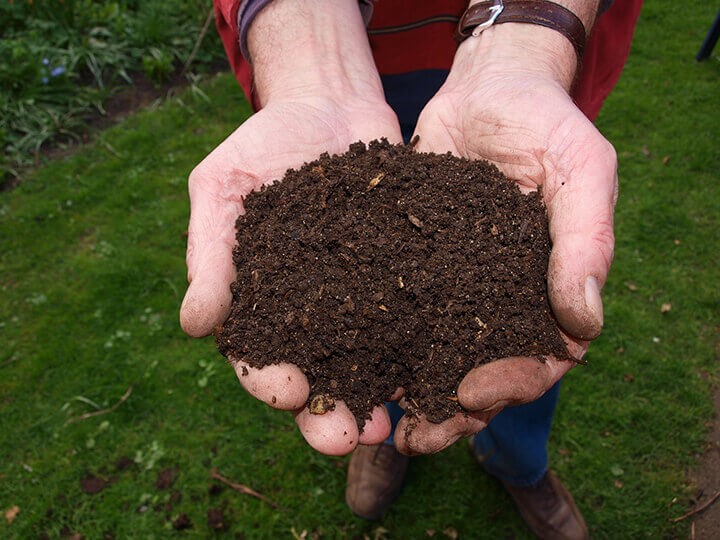 No matter what type of gardening you do, rich, dark, organic compost is prized for improving the soil so much that the flowers, foliage, or vegetables you grow are the healthiest and most robust.
Compost is comprised of all-natural things and can be easily made at home in a much healthier way than buying premade stuff in plastic bags at a home and garden store.
The basic ingredients of compost are plant parts and grass clippings, kitchen scraps, paper, very few animal byproducts, beneficial nematodes and insects, and water. Although rot is not something people usually encourage around their homes, that is exactly what gardeners want when they create the perfect soil for their plants.
Follow these tips to get started making your own rich compost at home:
Choose the Correct Container for Compost Based on Climate
Although some gardeners have a compost pile or heap upon which they throw all their plant clippings and vegetable scraps, the majority have some sort of container that keeps the dirt and debris out of sight.
The container you choose will depend on how much compost you wish to make, how much room you have to make it in and also partially on your surrounding climate.
If you live in an area with a lot of rain, you will want a compost container with large holes or gaps for the excess water to drain out. This can be created out of wood or plastic with screening, chicken wire or spaces between the slats
If you live in a very dry area, you will need to use a container that retains water to facilitate the breakdown of organic waste.
Begin the Compost Collection the Right Way
Position your compost container where you wanted to stay, gathered together yard clippings, kitchen waste, and shredded paper and drag the garden hose or a few buckets of water nearby.
Now you are ready to begin. When you first start your compost-making project, billed using layers of various organic materials.
For example, put down a layer of grass clippings, then plant-based kitchen scraps and finally some scrap paper. Soak all of this well with the hose or bucket and then add more layers.
Maintain a Healthy Compost Container
Ideally, compost should be turned and aerated semi-frequently to keep it from building up too much heat and to also ensure even decay of all the materials. Using a pitchfork and turning things over is an easy way to accomplish this task.
If you have a compost container with an open bottom, you can simply pull that off positioned next to it and then fork all the compost back in the new position.
After a certain amount of time, which is largely determined by what you put into the compost pile and the weather you have in your area, the grass clippings and carrot peels will turn into dark compost. This is what all of the gardeners have been waiting eagerly to see.
To make the healthiest dirt possible, this rich, organic compost should be dug into the soil in garden beds, mixed in with potted plants and otherwise broadcast wherever you want your flowers, foliage or vegetables to be healthy, robust, and beautiful.
Compost Mistakes and How to Fix Them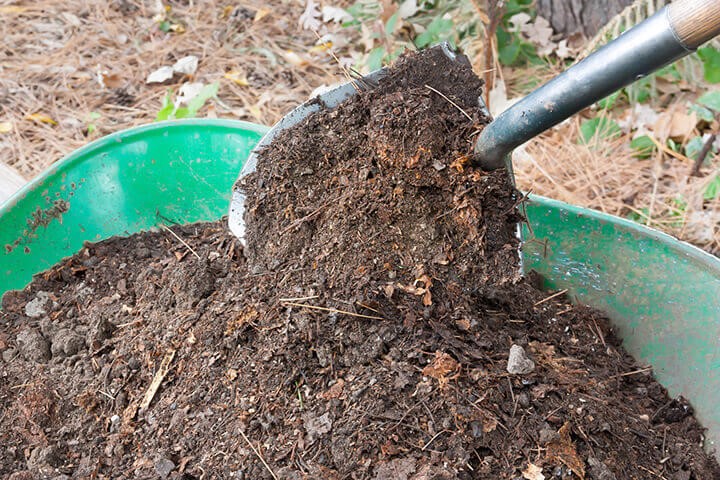 If you want rich usable compost, you'll want to make sure your ingredients are in balance.
Composting as a way to recycle, has recently gained popularity. Compost containers come in various sizes, and can even be homemade. This makes the practice convenient for all living situations.
Apartment dwellers have even joined in the efforts. It can be exciting to bring a natural element to your gardening efforts. Proper methods, however, are an important part of composting. There are a few common mistakes that can make your compost quite unpleasant. Thankfully, most issues can be easily resolved.
Balance
A smell that leaves you sick to the stomach is usually the first sign that something has gone wrong with your compost experiment. There is no need to throw everything out and start over. The most common cause of this problem is lack of balance.
A compost pile is made up of green and brown components. The green items are the live food that you add regularly. The brown additions consist of dirt, paper, and leaves. A new compost pile needs to start out with about half of the container filled with brown ingredients.
As you add more food waste, this balance may get thrown off. Decomposition of organic matter cannot happen without proper ingredients. Add more dirt immediately to remedy this problem.
Citrus
There is often a debate of whether or not acidic fruits should be added to compost. Overly acidic compost can harm plants in your garden. The skin of citrus fruits should be prepared prior to joining the rest of the compost.
Cut up citrus items into smaller pieces. This action helps them to be more spread out in the compost pile. A little extra dirt may also help to balance the acid content.
You can save the rinds and add them a little at a time, as well. Compost that is regularly exposed to acidic items should be diluted with fresh soil before being used on flower beds.
Questionable Liquids
It can be unsettling to walk by your compost container and see a trail of putrid liquid. This is another problem stemming from lack of balance. In nature, those liquids would go straight into the ground. In a container, however, they have nowhere to go.
The absorbent ingredients need to be increased in this situation. Dirt is a necessity, however, the newspaper adds more absorbency once the situation is out of control.
Rip up some newspaper and add it to the container. Stir in the new ingredients to evenly distribute.
Slow Decomposition
The organic material should constantly be in progressive stages of decomposition. If your compost seems to be at a standstill, it's time make some changes.
The first rule of compost is to keep it moving. You can purchase a self-turning compost machine or mix it on your own. Turn the pile at least twice a week to evenly distribute the green and brown material.
Oxygen deprivation also slows down decomposition. There needs to be proper ventilation. Manufactured containers already have this feature taken care of. Homemade containers may need to be adjusted.
Holes can be added to homemade containers using a drill. It can also be beneficial to remove the lid for a short period of time. This temporarily increases oxygen accessibility.
Summary
Whether you're an experienced gardener or just starting out learning how to create the best compost is a valuable skill.  The slow release of the nutrients will improve your soil and give you better results regardless if you're working on creating the perfect vegetable garden or a floral wonderland. I hope the tips above help you on your path to be a better gardener.
Pinterest Image