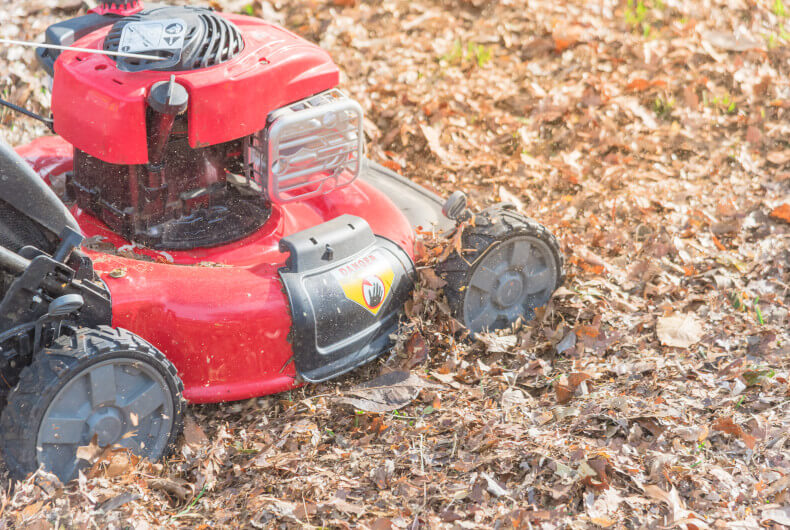 Mulchers can transform a cluttered landscape into an attractive and peaceful setting that makes any property look well-tended. Grasses and plantings accent a lawn improve its appearance, but natural waste material can mar the effect.
Mulchers offer a unique disposal method that provides an environmentally friendly solution.
What Does a Mulcher Do?
A versatile tool, mulchers reduce volume by grinding and converting it into usable material. Different types include the mulching mower, leaf mulcher, shredder, chipper, and the foresters' oversized models.
The process produces a fine or course end product of organic materials that can break down into nutrients that nourish the soil.
Mulchers can transform branches, brush, cut grass, household compost, leaves, and vines into enrichment for lawns and gardens.
In addition to providing an attractive ground cover in flower beds and gardens, mulch provides natural fertilizer to prevent weed growth.
An almost never-ending need for mulch in a landscape allows a layer of 4 inches to provide protective cover around decorative plants, fruits, and vegetables as they grow.
Mulching Mower
As an ideal tool to enhance the enjoyment of lawn work, a mulching mower can cut grass into small pieces that can biodegrade into nutrients for the soil.
As an extra benefit, it removes the chore of disposing of grass clippings by becoming a source of fertilizer for lawns and gardens.
As the mulching blade cuts grass, the clippings go under the deck for further size reduction. The vacuum that the process creates allows the fine pieces of grass to move into a chute where they come out and fall on the ground.
Mowing mulchers work best when the grass provides the right height. Either too short or too tall can impair performance. When the mowing mulcher can remove 1/3 of the desired height of a mowed lawn, the equipment can work ideally.
Minimal upkeep of the mower after each use can clear the underside of clippings. Blades work better without any clogs under the deck, and they usually occur only in overgrown or wet lawns.
Leaf Mulchers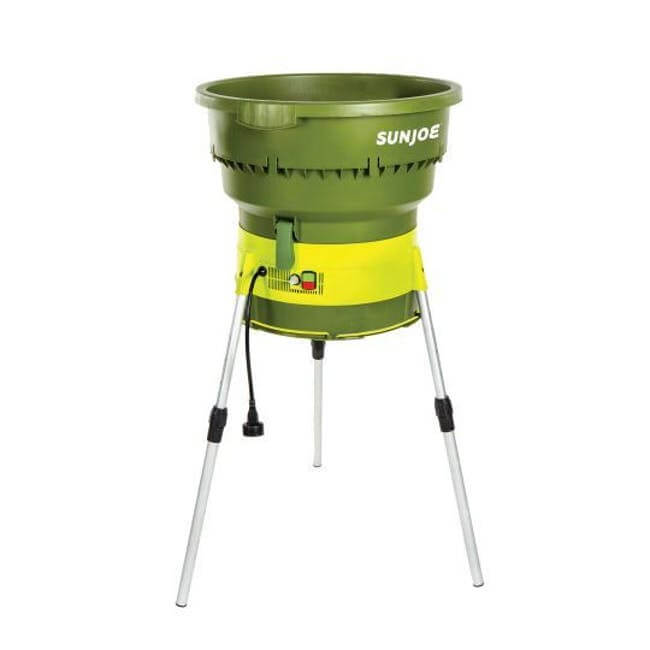 An advantage of a leaf mulcher lets homeowners reserve the mulching mower for a job that requires it. For example, even when a yard may not need equipment to pulverize grass into tiny pieces as it mows a lawn, it may require a
leaf mulcher
.
A standalone unit can accept leaves in the top and deliver ground organic material that enriches the soil in beds or compost piles.
Some leaf mulchers shred the leaves with special powered blades, while others use metal wires to reduce the volume significantly. The efficiency of the equipment makes trips to a landfill to deposit leaves unnecessary as it retains rich nutrients.
After the leaves fall into a catch chamber below the mulcher, homeowners have convenient access to nutritional components that enrich any garden, bed, or lawn.
The process speeds up decomposition for composting and allows the leaves to contribute to plant growth and a well-cared-for appearance around walkways, paths, and entryways.
In addition, many areas of the country no longer permit open burning, which fouls the air. At the same time, a mulcher produces something useful without harming the environment.
Branch Shredders and Chippers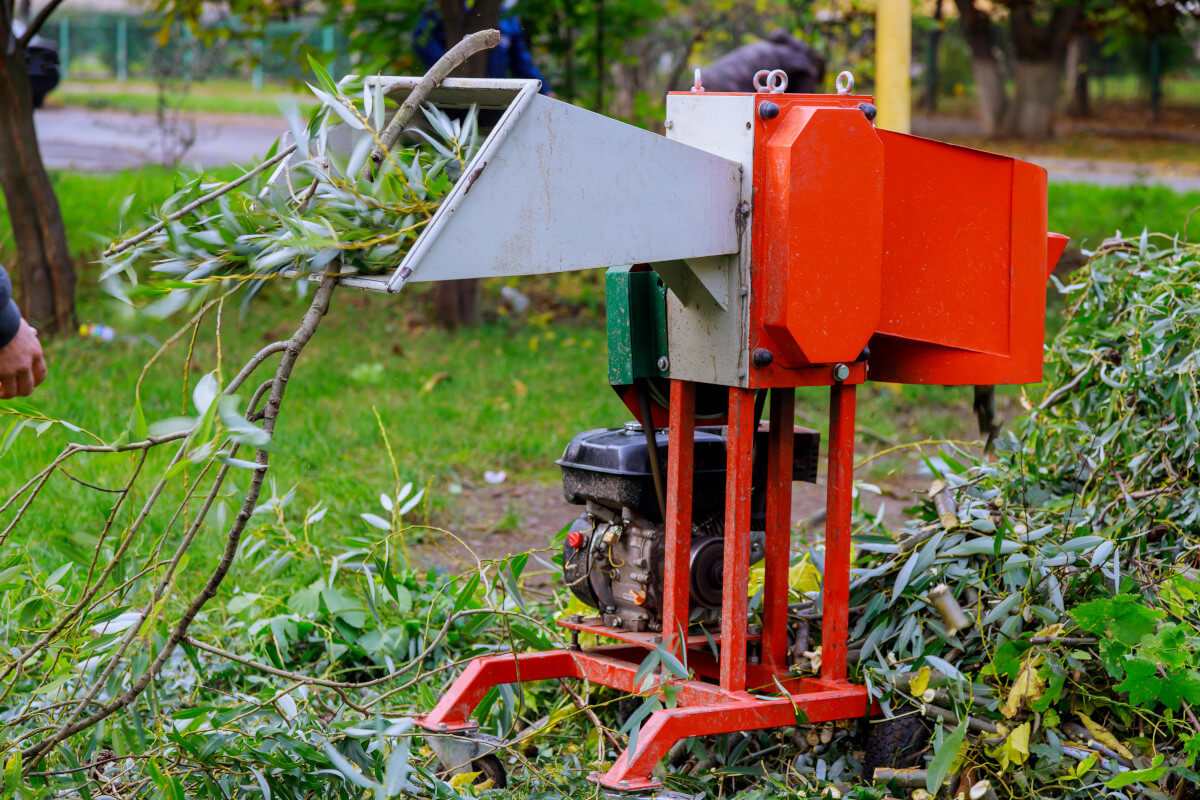 Powerful and portable equipment can reduce wood waste to make disposal convenient and efficient. For example, branch shredders and chippers provide workable alternatives to stacking branches and
tree trunks in an unsightly
location at a residence or business property.
Aside from contributing nothing to the environment and creating an eyesore, wood waste can provide a hiding place for undesirable creatures such as snakes and spiders.
Property owners can rely on chippers and shredders to reduce wood waste to chips that serve practical purposes. Gardeners need mulch to prevent weed growth and moisture retention, and landscape designers beautify focal areas with it.
While similar in some ways, the different pieces of equipment perform unique tasks.
Chippers work well with breaking down more significant pieces of wood into small chips. On the other hand, a shredder crushes and pulls apart smaller and softer wood debris to create compost-ready mulch. Large, trailer-mounted equipment can meet tree trimmers' challenge by reducing a huge volume to a manageable mass.
Forestry Mulchers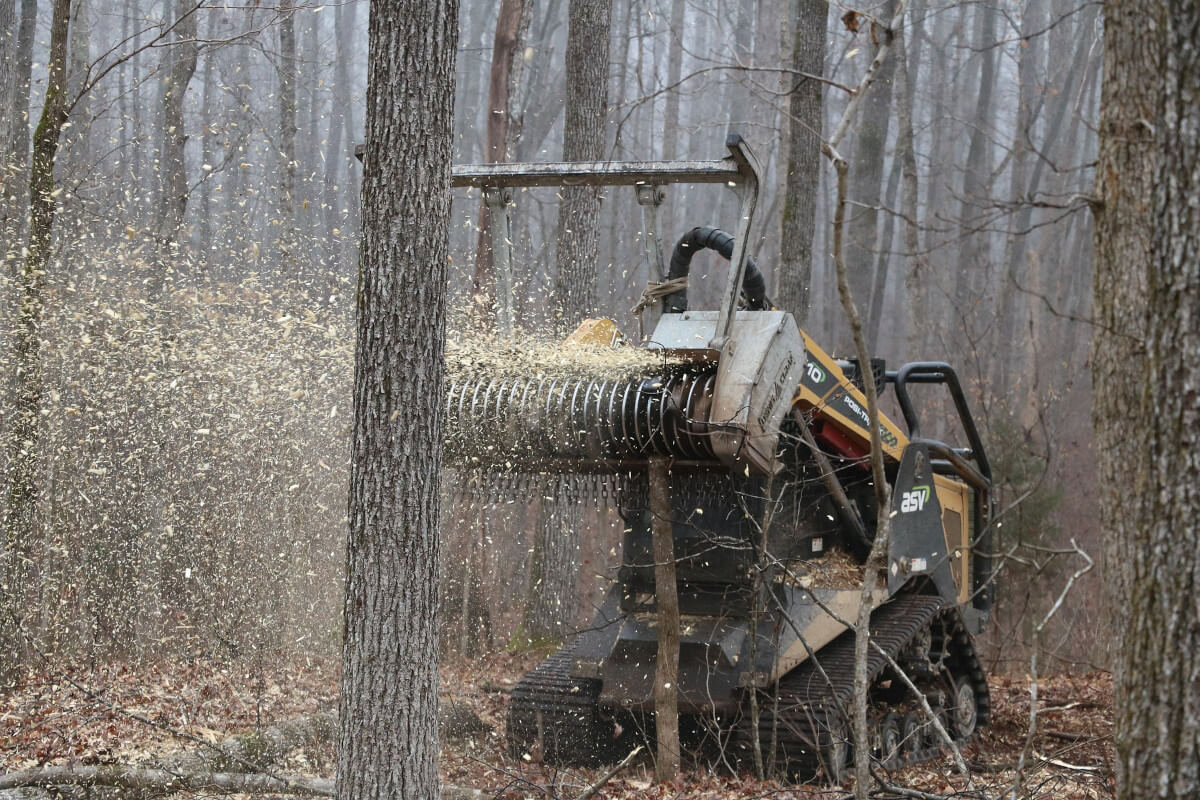 For sheer power and efficiency in land clearing, forestry mulchers have no equal. Large, mounted skid steer machines can provide the agility and flexibility to clean up dense underbrush and small trees.
In addition, wood debris can return to the ecosystem that produced it. Highly efficient mulching heads on the equipment can shred trees up to 8 inches in diameter with ease.
A welcome sight on any job site, a skid steer heavy-duty forestry mulcher can cut a 5-ft swath even with limbs as large as small trees. Brush cutters and mulching heads convert skid steers into voracious land clearing equipment that keeps labor costs low.
The combination of a flow motor, specially designed frame, push bar, and drive train allows the equipment to provide superior performance and durability that lasts. In addition, high flotation designs prevent dirt from getting into the teeth to lessen maintenance requirements.
What Makes Mulching Blades Different
The difference between the design of standard lawnmower blades and mulching blades makes them easy to recognize. Each can complete a job that the other cannot perform as efficiently.
The aerodynamic design of standard blades allows them to blow the grass clippings away from the mower as it cuts. Often called 2-in-1 blades, they do two jobs that cut and expel the clippings.
They work well when homeowners mow lawns regularly and do not allow grass to grow too high.
Mulching blades, on the other hand, can perform three tasks as their name of 3-in-1 suggests:
The curvature and expanded cutting edge allow the blades to cut the grass many times before returning it to a lawn. Without the aerodynamics of a 2-in-1 blade, it chops the grass into fine pieces.
Regular mowing prevents overgrown grass from clogging and creating unsightly clumps of grass.
The mulching process converts organic material into easily absorbed nutrients for plants.
Can I Swap Out My Lawn Mower Blade for Mulching Blades?
Yes, you absolutely can. Specially designed kits can let you make your standard mower act like a mulching mower. However, you can make some modifications to produce the most efficient design and get the best effect.
You have a great chance of finding a mulching blade that can make your mower handle the grass clippings the way you want. In addition, attaching it requires the same level of safety that you use when you remove a blade to sharpen it and reinstall it.
To produce the mulching effect that creates usable organic matter for your garden, flower beds, or lawn, you need to block the discharge chute.
The clippings must stay underneath the mower for repeated revolutions of the mulching blade to create the nutrient-rich mulch. Blocking the discharge opening allows the blade time to cut the clippings until they fall into the ground.
While converting your standard blade to a mulching blade may produce good results, it cannot match the efficiency of a mulching mower. However, cutting your grass a little higher than usual gives your conversion a better chance of working.