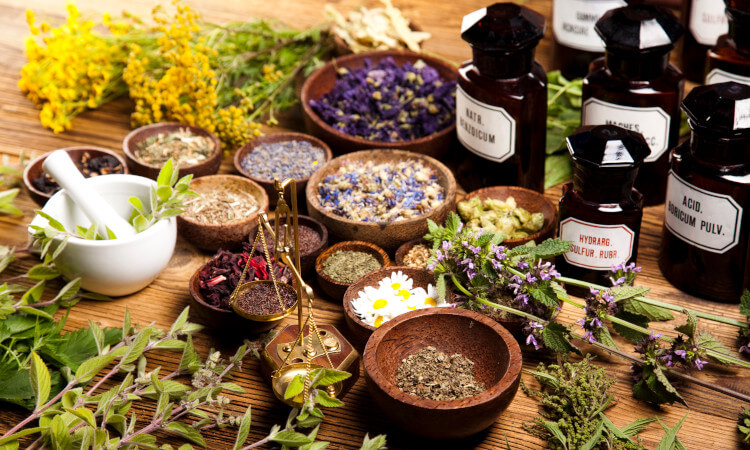 Our sense of smell isn't something we fully understand yet. It's something primal. As much as we know about scents that calm us or trigger alertness, there's still so much more to learn and experiment with.
The right smell can trigger an immediate response in the body. It can change our body temperature or even our heartbeat. The right scent can influence our digestion, our appetite, and has a heavy influence on our memories.
Recognizing the power of scent, we developed the idea of aromatherapy. Typically, this uses essential oils with a strong fragrance to them to influence our health and our emotions. These fragrances are typically natural ones. Often, they come from herbs.
While many people focus their aromatherapy practice solely using store-bought essential oils, others have discovered the power of a fragrance garden. Natural, beautiful to look at, and with the full power of carefully selected scents, an aromatherapy garden can be a powerful and beautiful resource.
Types of Fragrances Found in Aromatherapy Gardens
While we could break down aromatic herbs into many different categories, broadly speaking, we typically break them down into two groups: those that make us feel alert and energized versus those that make us feel calm, soothed, and relaxed.
Of course, there are herbs that don't follow even this simple categorization. And then there are some herbs that can do both for us. Prime examples include rosemary and lemon verbena. In these cases, people often find what works best for them, or combine these herbs with others to make sure they're steering their minds and bodies toward the desired effects.
For herbs that will help you relax, look into bergamot, lavender, clary sage, chamomile, and marjoram.
For herbs that will energize you options include peppermint, basil, feverfew, citronella geranium, aromatic safe, pineapple safe, and lemon-scented tea tree.
One fun thing to note when you're planning out an aromatherapy garden is that the colors you see do give you hints about the type of herb you're looking at. Pineapple sage has beautiful red leaves. The red color can tell you right away that it's an energizing fragrance. Alternatively, purple plants like lavender are calming.
Planning An Aromatherapy Garden
There's no need to put your fragrant herbs in an herb garden, sectioned off and alone. You can enjoy these plants in your vegetable and flower gardens as well. Use them strategically to create an experience for yourself.
There are some fragrant herbs, like rosemary, lemon verbena, scented geraniums, and lavender that really need to be handled in order to give off a strong fragrance. For these plants, people will often plant them at the borders.
You can use them along pathways in your garden. This way, you can brush against them as you walk past and unleash and fragrances. You can also stroke the leaves and petals between your fingers to really bring their power out.
Let's look into more of the options for your garden.
Fragrant Herbs For Your Garden
Pineapple Sage
It's amazing that everyone doesn't have this gorgeous plant in their gardens. It grows quickly, so you can have a full plant in your garden before you know it. The perennial sage is shrubby and has red blossoms with green pointed leaves. The pineapple fragrance is powerful.
You'll want to plant your pineapple safe salvia elegans in full sun and keep the fertile soil damp. It needs to drain well. Once the red flowers have blossomed you can prune the shrubby plan to keep a good shape, but never cut the old wood on this beautiful herb.
Lemon Verbena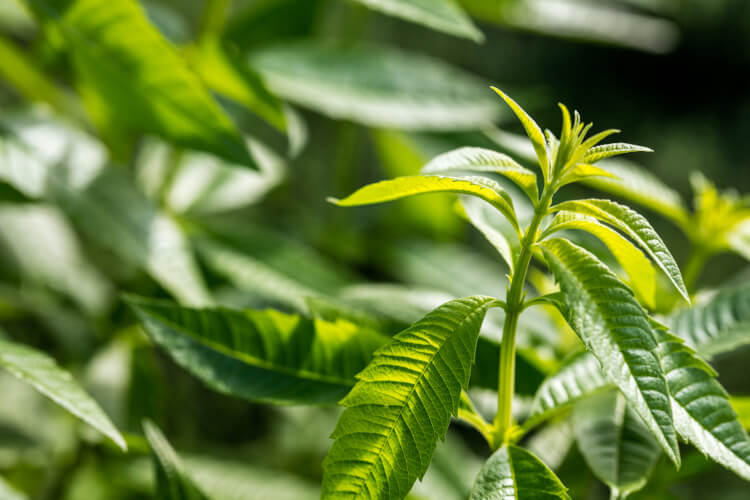 The leaves are strongly lemon-scented on this bushy shrub. This is a large herb. In the summer months, you can expect to see white blossoms. The aroma is calming and has digestive properties.
You'll need to plant your lemon verbena in free-draining soil and in the full sun.
Citronella Geranium
When you crush the green leaves of this plant you'll get a lemon-scented oil with a strong smell. You may be most familiar with citronella as a mosquito repellant.
You can grow citronella in a pot or in a sheltered garden. It loves to be placed in the sun.
Passion Fruit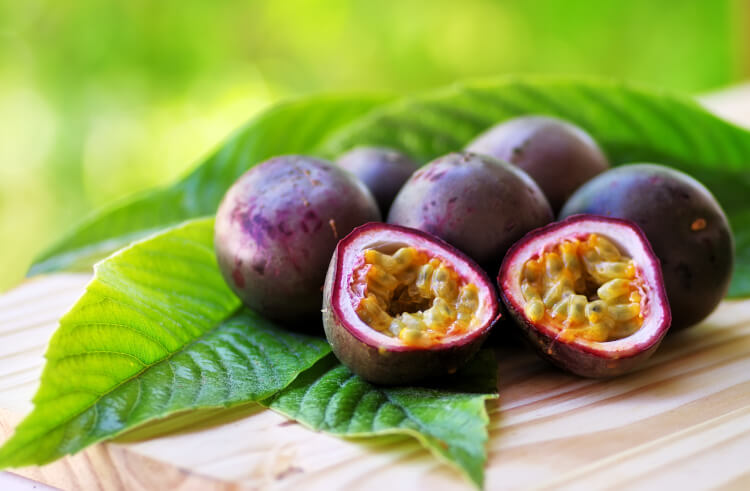 This small shrub was named because of the passion fruit scent of its leaves. Almost year-round, you can expect to see yellow daisies on this shrub.
It can be planted in the full sun or in partial shade. It is a drought-tolerant plant, but would do better with regular watering and feeding.
What To Do With Your Herbs
You have an aromatherapy garden rich with fragrant and powerful plants. Now, what should you do with them?
You can just let them grow and then pick them selectively and inhale their fragrances.
You could try a few fun projects to utilize the gifts of your fragrance garden.
You could take a relaxing bath using the leaves and flowers. Harvest your choice herbs and place them in a small cloth bag. You can hang this bag around the faucet while you run your bath, letting the water run over the bag of herbs to infuse your bath water with the fragrances.
Make a bouquet for your home.
Dry your herbs and use them in potpourris.
Place a few herbs in a drink – either a cold or hot beverage. Then breathe them in while you enjoy your drink.
Enjoy Your Fragrance Garden
Everyone enjoys aromatherapy in their own ways. Simply tending the plants brings many people a great deal of joy. Place a few comfortable chairs in your garden so you can relax in your fragrance garden while enjoying tea, reading a book, or chatting with loved ones.