Possums are medium-sized marsupials with over 120 different species. They are often welcome guests in neighborhoods as they help control that pesky pest population. This is the primary reason you might want to attract these creatures to your yard.
But how?
To do that, you want to create an environment that possums like, including fulfilling their dietary needs, which brings us to the pertinent question – what do possums eat?
Possums are nonaggressive creatures, so it is safe to feed them. But do bear in mind that possums are easily startled and may play dead if they sense danger! They may then get up and walk away like nothing happened, giving birth to the commonly used phrase, 'playing possum.'
Whether you want to feed an adorable baby possum on the roadside, attract some to your garden to act as natural pest control, or prevent them from digging up garbage and taking refuge in your house for other reasons, this guide will talk in detail about the possum's diet and what all it can or cannot eat to target your specific purpose.
What Do Possums Eat?
Possums are classified as omnivorous creatures, which means they will eat both animal and plant matter. However, among the two, they are more inclined to eat animals, both dead and alive, making them predominantly carnivorous.
Being opportunists, possums will eat just about anything, as long as it's readily available or easy to catch, which makes it easier for you to feed them. As a result, they have an incredibly diverse diet that ranges from table scraps, pet food, and even other animals.
As they are known to be scavengers due to evolution, you shouldn't be surprised if you see a possum rummaging through the garbage can. Unfortunately, this forces some homeowners to keep them off their property as they can cause an unwanted mess.
They are attracted to overflowing trash cans and uncovered piles of compost. In addition, possums have a lot of teeth, so they can consume a plethora of foods, both soft and hard.
If you're wondering what all possums eat, here is a list of the common foods that possums like to eat in the wild and the garden.
Small rodents
Insects (cockroaches, slugs)
Frogs
Lizards
Snakes
Young squirrels
Small Birds
Bird's eggs
Birdfeed
Fish
Vegetables
Fruits
Berries
Nuts
Clovers
Peanut butter
Toxic leaves
What Is a Possum's Favorite Food?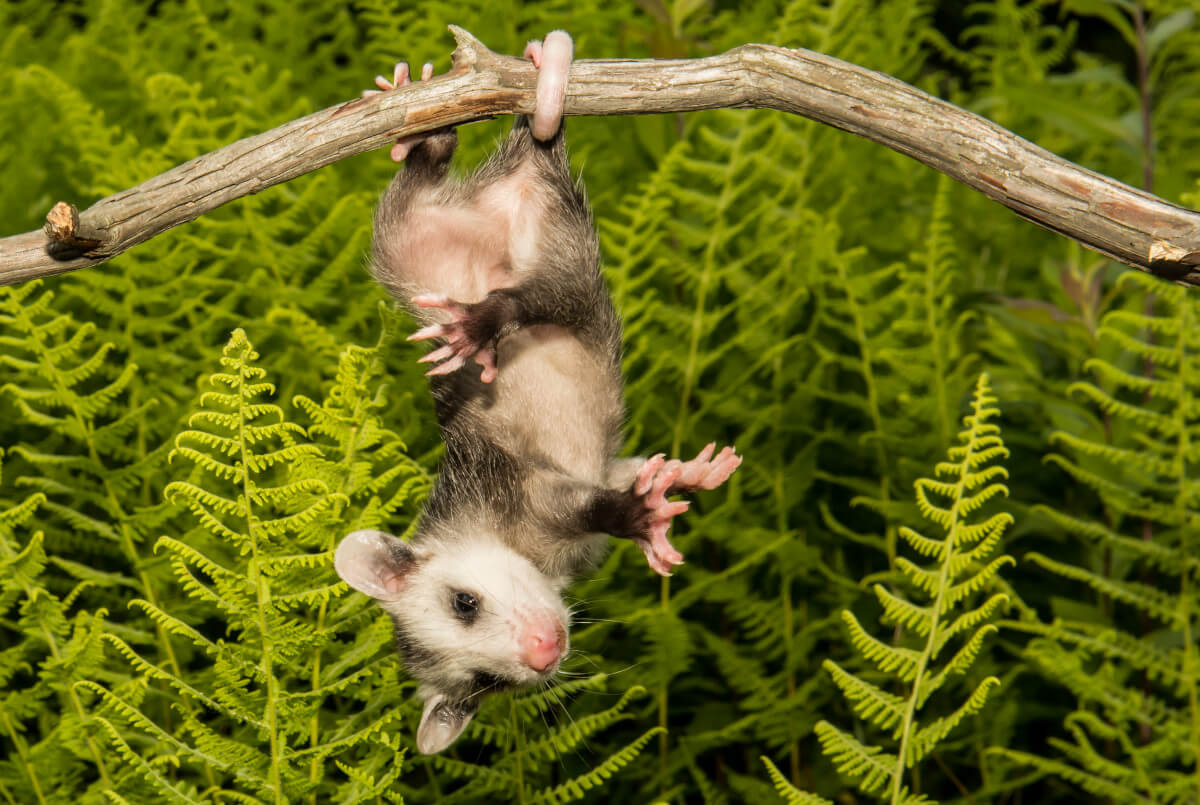 A possum will not travel more than five hectares if it finds good food nearby. While possums can eat all the foods above, their primary dietary need is calcium, so they would happily chow down on skeletal remains of roadkill animals and rodents. In addition, they love to feed on ticks and have the ability to eat 5000 ticks in one season!
Possums won't shy away from cannibalism either, but this holds especially true for possums in the wild. Domestic possums prefer low-fat, high-protein foods, so you can feed them dry items like kibble, certain vegetables, and even some cooked foods.
If you are wondering what to feed a possum, you'd be happy to know that these gluttons are not picky eaters at all! Instead, they like their food to be rich in nutrients, so many different items fall under their preferred choice of menu, even yams, and potatoes!
The best thing about possums is that they will quickly adjust their diet to their surroundings and the season. So naturally, possums enjoy some foods more than others, especially eggs, insects, amphibians, and reptiles.
Possums are also very fond of sweet things. They would particularly enjoy marshmallows, peanut butter, and even sweet, fresh fruits like apples. Some people use fish and peanut butter as bait to lure in possums to their yard to control the burgeoning population of lizards and insects in their yard.
Is it Safe to Feed Possums?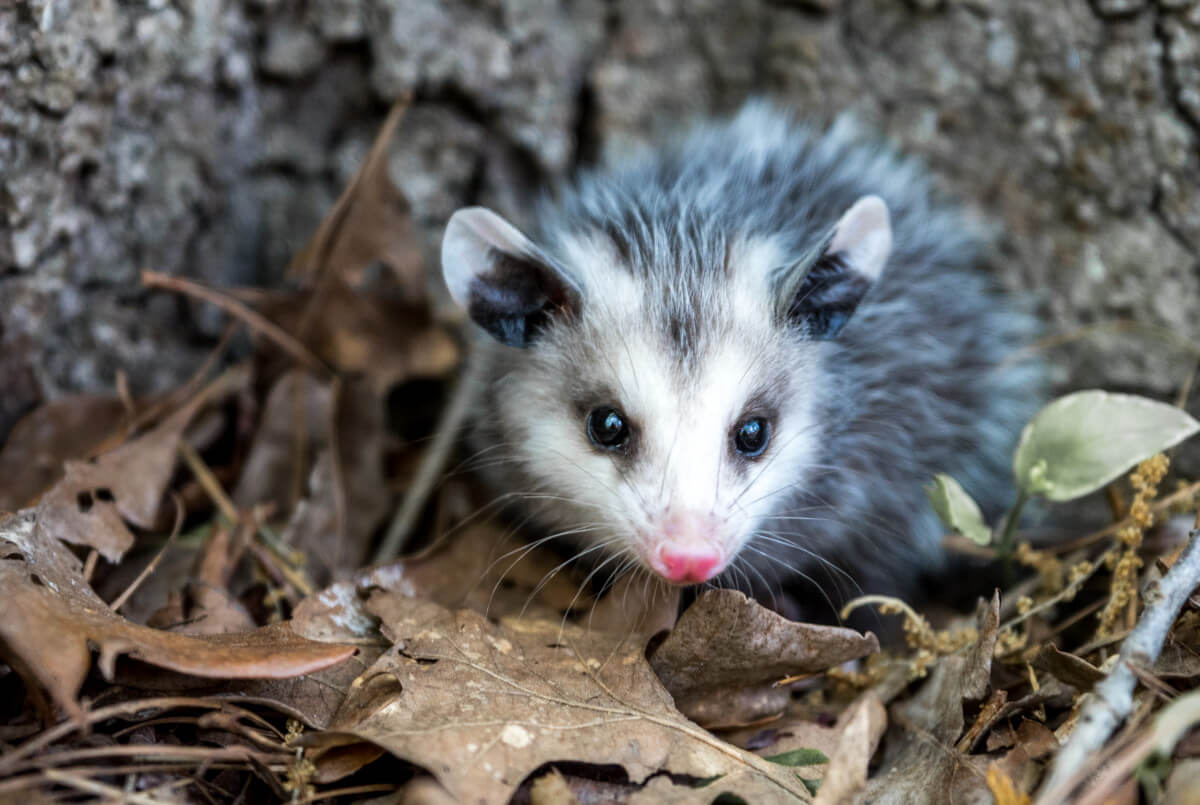 Possums have a high tolerance for venom, so they can eliminate certain types of snakes from your home. However, suppose you want to attract possums to get rid of insects and snakes in your house. In that case, you should exercise dietary care in feeding possums in addition to just fulfilling their appetite.
Just because possums aren't fussy eaters doesn't mean you don't need to be careful about what and when you feed them. You should not feed possums habitually as you don't want to make them dependent on you for food. When possums get some food from you and hunt for some on their own, they can sustain a more balanced diet and nutrition, conducive to their health.
Moreover, possums are very lazy by nature. When they get a delicious food supply from somewhere, they will give up foraging for food entirely. They will just wait for you to give them their daily supply of food, which will put pressure on you if you are out of town or are unable to feed them for some reason.
Possums tend to get very territorial, and they will fight other possums that you may try to attract to your yard. Unfortunately, these fights will lead to injuries and skin disease, resulting in death.
Make sure you keep a supply of freshwater for possums that seek refuge in your home. For example, suppose you want to know what I can feed a possum. In that case, you should refrain from over-feeding possums canned food as well as high amounts of protein or dairy products as this could be dangerous to their well-being.
Final Word
If you have been searching the internet to find out what possums eat, this guide will help you out.
Possums have a wide dietary range and will eat just about anything they can easily find. Possums will not forage for food if they can get it from somewhere, due to which you should exercise restraint when feeding these omnivores. They may start completely depending on you for food and even fight other possums that try to enter their territory.