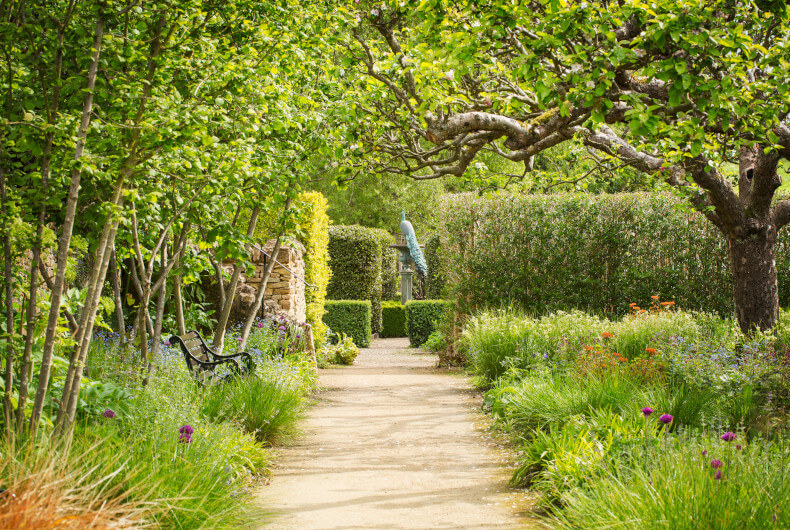 Making a path through your garden or backyard can be an inexpensive way to add beauty and function to your outdoor space.
You could build many different types of paths, from a gravel walkway connecting the front door to the back patio to a stepping stone pathway winding its way around flower beds.
But, of course, the type of path you decide on will depend on your needs and aesthetic preferences.
The most important thing is that you consider how wide the path should be for the type of use it will get.
This article will give you all the information needed about choosing widths for different pathways.
What is the purpose of your backyard path?
Before you determine how wide your backyard or garden path should be, it would be helpful to think about what the path will be used for.
For example, a path through a well-manicured garden will likely be much narrower than a gravel walkway that leads from your front door to your back patio.
Will your path get heavy traffic? If so, making the path wider would be beneficial to withstand people walking on it.
If you have multiple paths, will they need to coordinate with each other or be of similar width?
How long is the path?
Another factor to take into consideration when determining how wide your path should be is its length.
Narrow paths are best for areas with little room, such as between flower beds or in a small backyard area. However, longer or broader walkways can support more traffic and, over time, may require a more consistent surface material, such as loose gravel instead of stepping stones.
How wide should a backyard path be?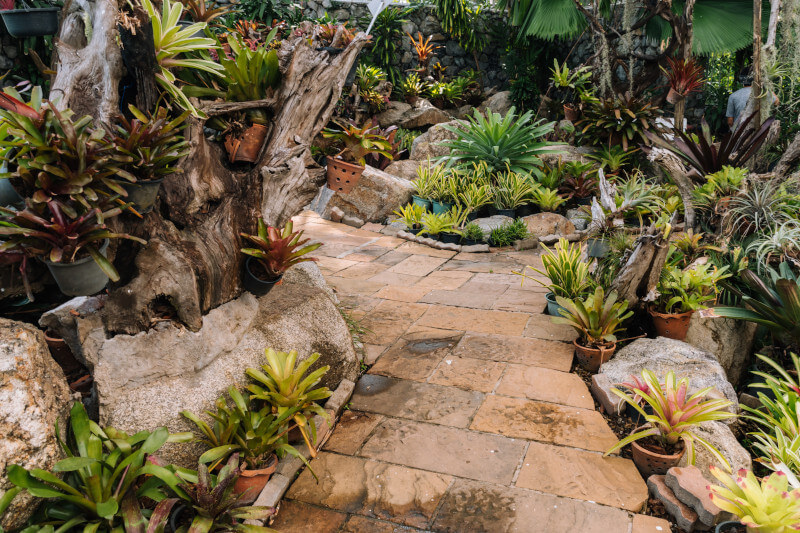 Here are some guidelines for the size of backyard paths depending on their function and how much traffic they receive.
Path Uses
Suggested Width
for small garden paths that you don't want to waste space on
less than 16 inches (40.6cm)
for walkways between flower beds or in small gardens
16 to 20 inches (40.6 to 50.8cm)
for paths around the exterior of a home or garden
20 to 24 inches (50.8 to 61cm)
for a general purpose exterior path
24 to 36 inches (61 to 91.4cm)
for a busy exterior path where heavy foot traffic is an issue
(or you want something very sturdy)
36 to 48 inches (91.4 to 122cm)
if you want a path that can support small machinery
48 to 60 inches (122 to 152.4cm)
What type of surface will the path have?
Mulch paths – these can be a good choice for narrow paths between flower beds and garden areas. The mulch provides an attractive surface that absorbs water while still seeping through to the ground below.
Stepping stones – these are good for areas with heavy foot traffic. While they may not be the most attractive option, they will typically create a more solid surface than loose gravel.
Pebble or gravel walkways – creating a path with gravel is an excellent option for garden paths that will receive medium to heavy foot traffic. The stones are easy to walk on while allowing excess water to seep through.
Concrete or brick paver paths are a good choice for wide exterior paths that see a lot of foot traffic. The pavers absorb water well and can be laid in various patterns to add interest and variety to your garden.
—
Choosing the right path for your needs is a matter of considering how long it will be, what type of use it will get, and whether or not you want to add any surface material.
Once you have a clear idea of what you're going for and how wide the path should be, it's time to choose which material your perfect path will be!
Excavate the garden bed, lay down landscape fabric (to prevent accidental soil erosion), and decide on the material that best fits your needs.