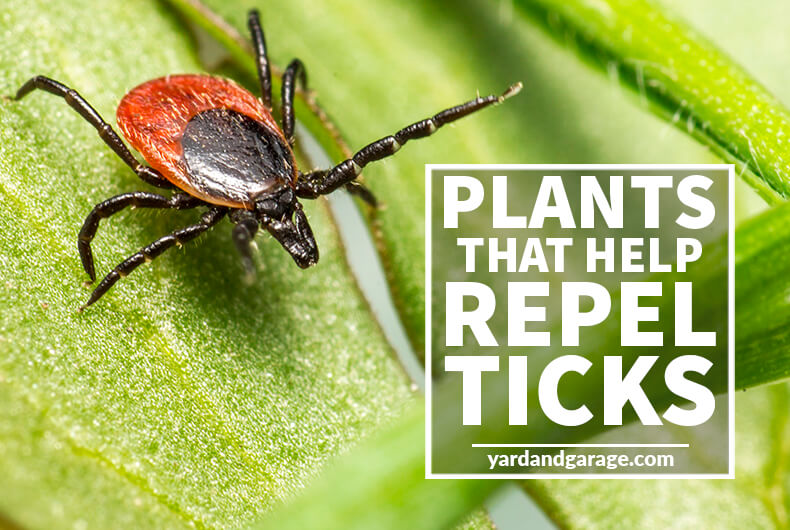 Summer days are coming! You must be excited to enjoy the suburban warm weather, but guess what? Ticks love that too!
No doubt, ticks are annoying to have around. Even worse, you can be infected by tick-borne diseases if bitten by them.
Some of the most common diseases are Lyme disease, babesiosis, anaplasmosis, ehrlichiosis, rocky mountain spotted fever, relapsing fever, rash illness, and tularemia.
While the Covid-19 pandemic is around, many of us are spending time outdoors by hiking, taking a walk, or getting together in the yard with family. Therefore, we need to be extra careful of ticks lurking in the bushes.
The good news is that we can keep these garden pests away with some plants we love and they hate. Such plants have particular fragrances that can help repel ticks.
Tick repellent plants
---
Rosemary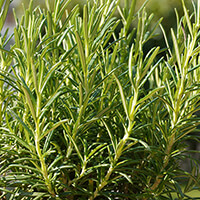 Rosemary is one kind of herb with a pleasant scent. This scent is strong enough to repel the ticks.
All you need is to sprinkle some rosemary sprigs around the house yard. This technique works great to deter fleas, mites, and flies as well.
Besides, use some finely chopped rosemary herb in savory dishes, and your meal will taste delicious!
Evergreen rosemary plants are easy to take care of. They need 6-8 hours of sunlight and sandy soil that are well-drained. Terra cotta pots are suitable for allowing fast drying.
Rosemary grows best in a warm and humid environment. They cannot withstand cold, therefore you should move them indoors during winter.
---
Catnip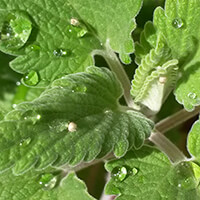 Ticks and mosquitos hate the smell of Catnip, but can you guess a fun-fact from the name? Yes, cats go crazy when they smell this plant! A plausible reason is the plant's nepetalactone content, which mimics feline pheromones triggering a sense of euphoria in cats. Therefore, be mindful of this fact while planting catnip near other plants.
Catnip is a perennial plant from the mint family. They can be used to make calming tea to help nausea or headache.
Growing catnip is easy.
Spring is the ideal time to plant catnip. They should be planted 18-24 inches apart in a sunny location with well-draining soil.
In some areas, the plant may get invasive and you may have to take measures to control it.
---
Wormwood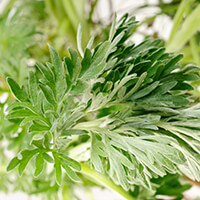 Wormwood is an excellent tick deterrent due to its smell and chemical content. It has nice grey-green foliage and can be used as an ornamental plant.
It is the primary ingredient in absinthe and can also be used to make medicinal teas.
Sunny area and well-drained soil are suitable for growing wormwood, whereas its USDA hardiness zones are 4 through 8.
---
Garlic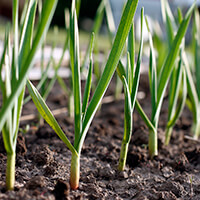 As we all know, garlic adds great flavor and smell to our dishes. However, ticks despise the strong aroma of garlic.
You can simply sprinkle crushed garlic. Otherwise, make a garlic spray by blending garlic bulbs with water and use it in the yard.
Avoid excessive spraying or direct spraying on plants to prevent burns.
You can also add garlic in your pet's food to protect them from ticks. Garlic has natural antibacterial and antiseptic properties as well.
The most important thing about growing and caring for garlic plants is choosing the right variety according to your climate and soil. Softneck kinds of garlic are easy to grow in a mild climate, where hardnecks are suitable for a cold climate.
---
Chrysanthemum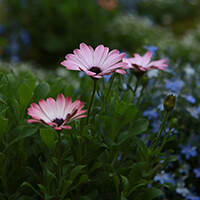 Chrysanthemum is such a pretty flower with lots of colors, and has the benefit of being unappealing to pests such as ticks, spider mites, cabbage worms, roaches, and so on.
These flowers contain pyrethrin, which is often extracted to produce pesticides. You can place them in the yard as companion plants and they will do the work for you!
Chrysanthemums are often called the 'hardy mums', where most of them are winter hardy in zone 5 through 9.
It's always wise to choose your appropriate variety from the local garden or nurseries. Although chrysanthemums thrive in most soils, well-drained soil with regulated moisture is preferable.
---
Pennyroyal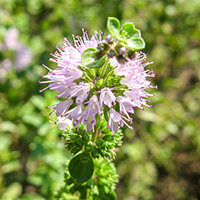 Pennyroyal is excellent as a natural tick repellent. The dry leaves can be ground to make powder and rub on pet skin.
This plant also has some medicinal uses, but be cautious about the side effects.
Growing pennyroyal requires some care and attention. They can be grown in partial to full sun, whereas USDA zone 5 to 9 are suitable locations.
However, they grow and spread really fast, so you should be watchful of that.
---
Fleabane Daisy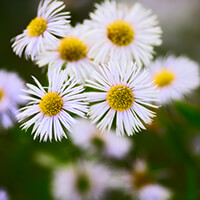 Fleabane Daisies work great for repelling fleas just as their name suggests. Nonetheless, they are equally efficient to deter ticks as well.
Although their presence should be enough to keep the ticks away, crushing and rubbing the flower onto skin also work to get superior results. You can grow Fleabane in sunny areas with moist, well-drained soil.
USDA plant hardiness zone 2-8 are suitable for the plant.
---
Now that you know how these plants can help you deter ticks, choose your favorites! Remember to take good care of the plants and enjoy a tick-free backyard.
 
Image sources: Deposit Photos, Pixabay users pieonane and rebeck96.