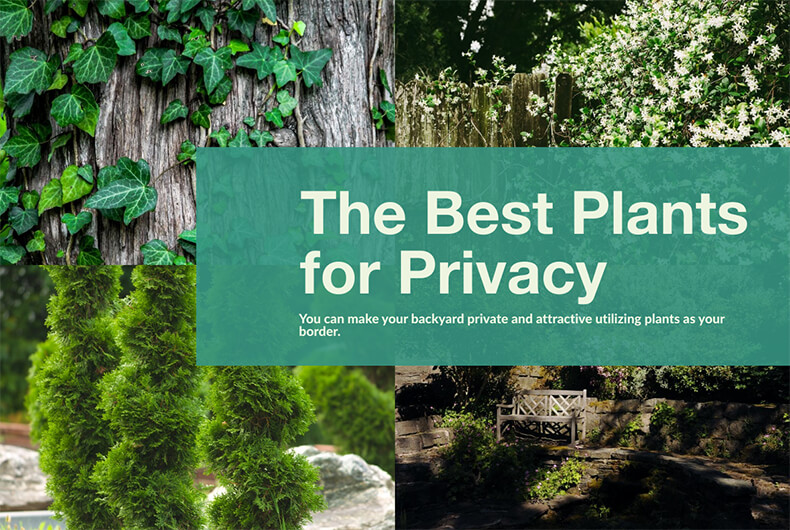 So you find that you are spending more time at home. Your backyard has become your refuge and oasis.
Now you realize you need just a little bit more privacy. And as the old adage goes, "good fences make good neighbors," you are determined to be a good neighbor.
Regardless of your budget, you can make it happen. You can make your backyard sanctuary private and appealing. There is no need to install an eyesore of a fence. You are going to make your backyard private and attractive utilizing plants as your border.
It is easy, and with the right information, it is your new DIY project.
---
Plants that create privacy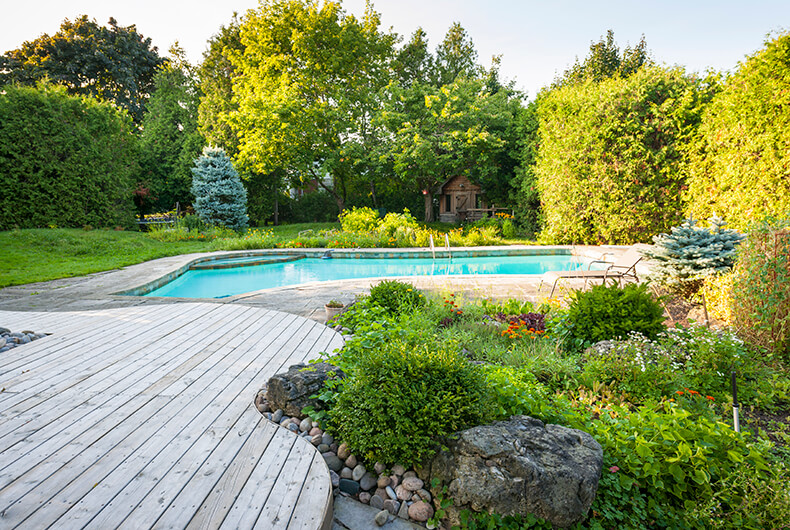 There are many plants that, when placed correctly, can give you the privacy that you need.
When deciding what plants to use for your privacy, keep these thoughts in mind:
Your budget—how much do you want to spend
The upkeep—some plants will be easier to maintain than other
Your location-will the boundary line get full sun, partial sun, or no sun? This can help you determine the right plant to use.
The view-do you want the privacy to be eye level when you are sitting or standing.
Now that you have an idea of what you want, let's look at the different types of plants you can use as a boundary.
---
ARBORVITAE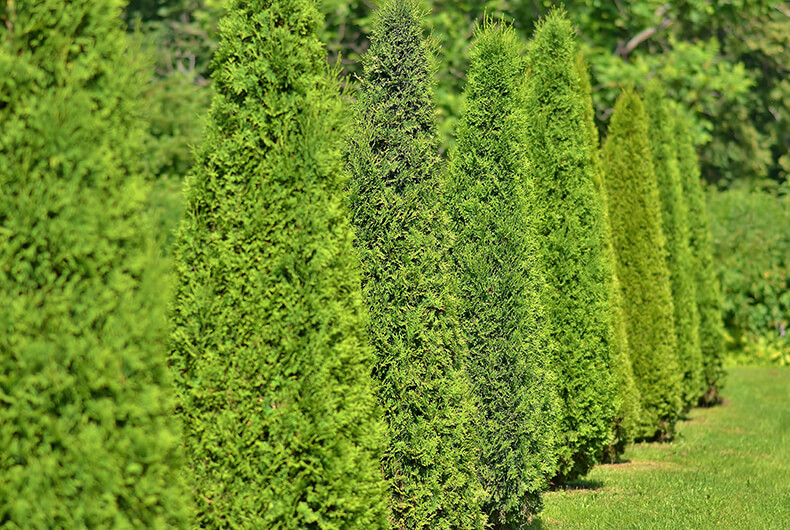 Arborvitae are native evergreen trees that naturally grow in a pyramid type shape. There are five species within the classification of Arborvitae.
Three of the species are native to eastern Asia, and two are native to North America.
Generally, you can expect a slow-growing evergreen. The Arborvitaes usually average 12 -24 inches of growth in a year.
But once it reaches maturity, it can reach a height of 40-60 feet while spreading 10-15 feet. If all goes well.
When planting, remember that shade kills. Arborvitaes like the sun. They expect to get at least six hours of direct, unfiltered sunlight a day.
For survival, don't splash the Arborvitae with water regularly. It is best to give it an occasional deep soak, especially on the root ball and the surrounding soil.
The plant requires little care and can be grown in Hardiness Zones 3-7. The American Arborvitae is the right choice if you live in a cold region.
Wherever you reside, using Arborvitae's for privacy is a no-brainer. It may require patience if plant one that has not reached maturity.
But you can see why this tree would make an excellent privacy fence. Its density and shape not only shield you from prying eyes but acts as an excellent windbreaker.
However, be warned
Deer love to eat the Emerald Green Arborvitae
Purchase a plant that has either been container grown or its root ball is balled and burlap
---
BAMBOO
The Bamboo plant is an evergreen perennial flowering plant that belongs to the grass family. There are over 1000 different types of Bamboo, but most adhere to the same general characteristics.
Generally, the plant takes three years to get established. Once it is established, the new shoots that emerge in Springtime will continue to get bigger and more plentiful from year to year.
Depending on the species, it will take between four to fifteen years to reach maximum size. And that size can actually be as tall as 98 feet!
Your Bamboo plant is a colony plant. This means it uses energy from the existing plant to produce more plants, expanding the root structure.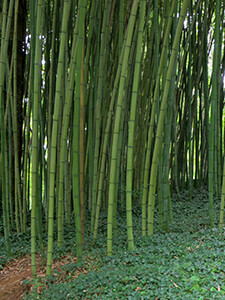 The Bamboo plant you start with is not an individual. (I know it is beginning to sound like Body Snatchers)! Your Bamboo plant will become a colony or grove (unlike Body Snatchers, this can be a good thing).
Fifty percent of the growth is involving underground cones that provide nourishment for rhizomes. Rhizomes are just roots that have nodes and internodes. The node area is where the new roots and rhizomes grow.
The rhizome growth lets the Bamboo store nutrients producing larger plants. And voila, you have the makings of your Bamboo colony!
The amount of time it will grow depends on the species and your specific conditions. But most bamboos are not particularly picky about soil conditions.
Just have good drainage. Also, your Bamboo will need at least four hours or more of filtered sunlight to be its best.
So you can establish your privacy in two ways. You can plant bamboos in a grove. Planting bamboos in an orchard will give you a screen in three to five years. You cannot over-plant Bamboo. Closer spacing will quicken the orchard.
Fertilizing will hasten the growth by a year or more.
As you can tell by the picture you can also plant bamboos in pots and arrange a similar privacy screen around a smaller area.
However, be warned
You are going to need to control your Bamboo plant as some can become quite invasive. Control the root—control the plant
This is not a drought-tolerant plant
Some species of Bamboo are known to attract mosquitoes
---
BOXWOOD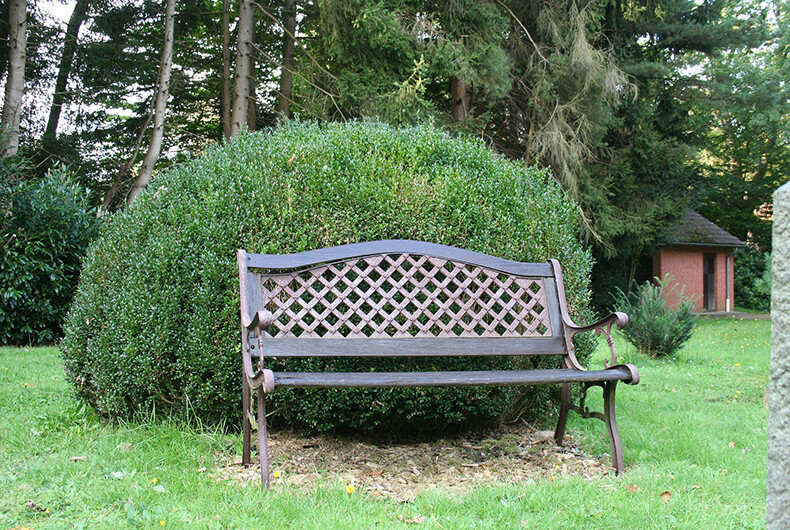 The Boxwood plants are dense evergreen shrubs that can be shaped into different geometrical forms. There are 90 species of Boxwood with 365 different varieties. Choose wisely.
Boxwood naturally is a slow-growing shrub. It generally grows less than 12 inches per year. At full growth, depending on your type, it will range from five to fifteen feet tall.
Boxwood do need full or part sun with afternoon shade. This is a plant that hates the wind. And well-drained soil is a must.
The plant prefers organic soil, but at the very least, the soil needs to be adaptable. Mulching is required. The mulch helps retain moisture and keeps the roots fresh.
The size differential and the ability to shape the Boxwood into your desired geometric form allows you to adjust your privacy to your whims.
Because you can grow Boxwood both in soil and/or containers, you can use the plant as a walkway border or a keep-out border.
However, be warned
This plant does not like the wind. Keep from planting it in windy areas.
Depending on the type some are susceptible to incurable fungal disease.
Keep your four-legged family members away. Some Boxwood are poisonous.
---
PLEACHING TREES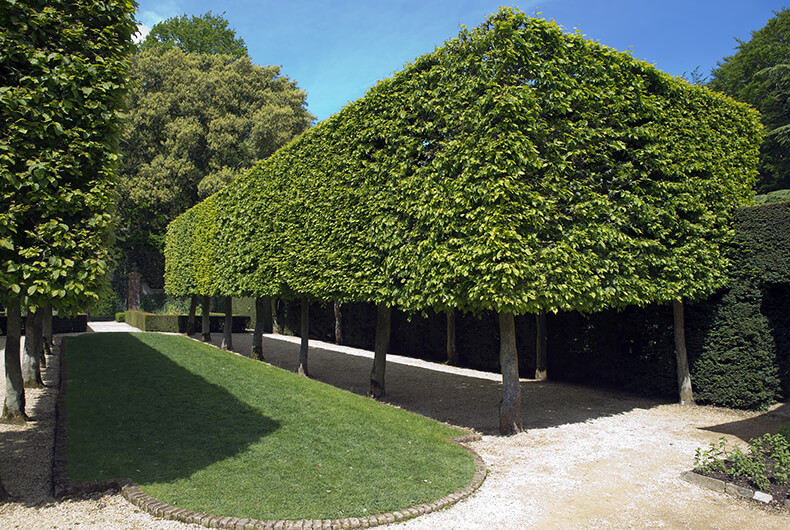 If you are into historical movies, especially ones that involved late medieval to the early eighteenth century, then you have seen Pleaching trees.
Pleaching is the process of interweaving living and dead branches of trees. Trees are planted in lines; the branches are woven together to fill up empty spots until the hedge thickens. The trees form a wall.
You can buy trees already trained, or you can try the process yourself. The best trees for Pleaching are the red twigged lime, Ash, Beech, Chestnut, Hornbeam, Apples, and Pear trees.
However, be warned
The process is time-consuming. You will have to prune and tie branches at least twice in a growing season.
---
PLANTS IN POTS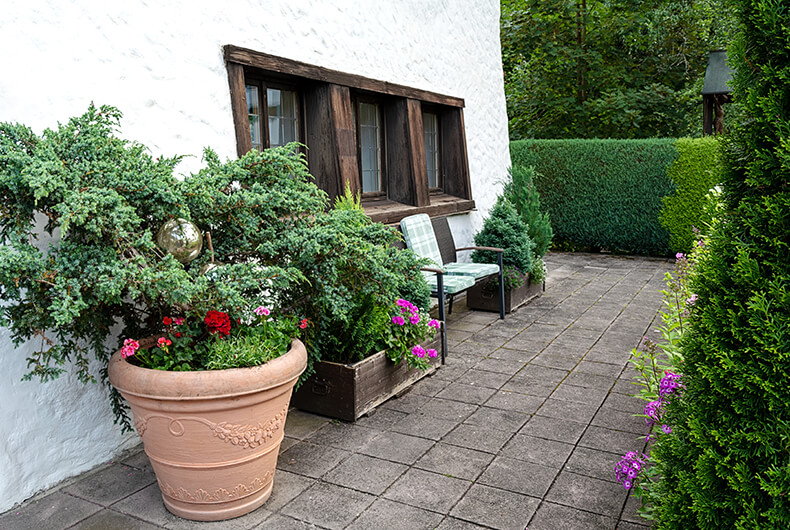 Perhaps the most inexpensive and most creative way to create privacy in utilizing plants in pots. You are not limited by one variety and can mix and match.
Who is to say you can't plant pots around a dwarf arborvitae?
Some things to consider:
Want to look for plants that have lush foliage. For example, Elephant Ears, Grasses, and Shrubs make excellent potted privacy plants.
Don't limit yourself to one specific form or color.
Decided if you want four-season coverage, or are you just interested in summer or winter privacy.
Do you want annuals or perennials or a mixture?
There really is no limit to what you can do. Hanging planters mixed with tall planters are only limited by your imagination.
---
IVY OR JASMINE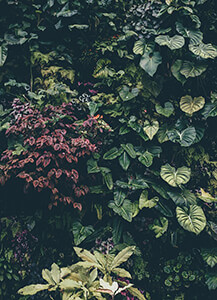 Ivy and Jasmine plants are creepers. They are going to cover your wall, fence, or trellises quickly. They can also be quite aggressive towards other plants.
Because they are climbers, they need something to climb. Are you going with a living screen, garden netting, or a fence?
What type of plant will you use? The English Ivy grows fast and, if left unchecked, will soon be out of control. The Jasmine can get up to 30-feet tall.
Whatever type you choose, you will need to water it regularly and pay attention to its wandering.
---
Conclusion
Finding seclusion in your backyard doesn't have to be hard or expensive (unless you want it to be). And you don't have to stick with one idea you can mix and match your thoughts.
Make your shrub or Bamboo a potted plant. Add some lilies, hydrangea with grasses to your dwarf Arborvitae.
Really your privacy is your oasis.