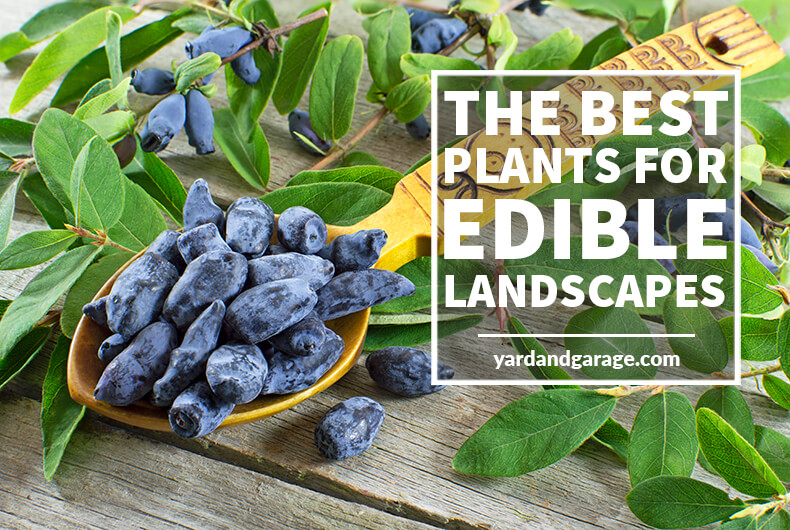 Every person with a garden has different choices of plants to grow in their landscape. However, it is essential to select plants that will be favorable in your area.
Each plant is unique in terms of color, leaves, taste, and texture. Many of these edible plants are beautiful, and they make a landscape attractive.
In general, these plants have proven to be excellent for an edible landscape because they stay fresh and tasty all day, and they provide a beautiful backyard. Therefore, we have listed such plants in this piece.
Popular Plants used in an Edible Landscape
Here are some of the best plants used in edible landscapes. Includes trees, fruits, vegetables, and root crops.
Asian Pear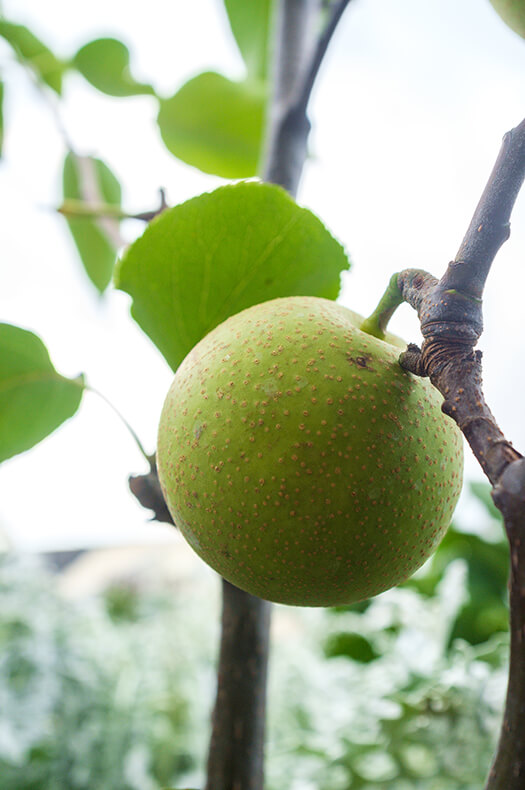 It is a seasonal fruit with an attractive color. Asian pears are tasty, and they have a juicy flavor. They are also known as apple-pears, and they are easy to grow during the rainy season.
However, before purchasing this plant, it is vital to consider the tree's height. You should also keep in mind that western pears are not edible.
Beans
Beans will fill out your landscape rapidly and add some attractive touch to it. Beans have long-lasting blooms and soft leaves with a heart shape.
There are many varieties of beans, such as the beautifully-colored scarlet runner and rattlesnake with its attractive striped pods.
You can add the flowers of a bean plant to desserts and salads. In most cases, its leaves are more attractive than the pods.
Eggplants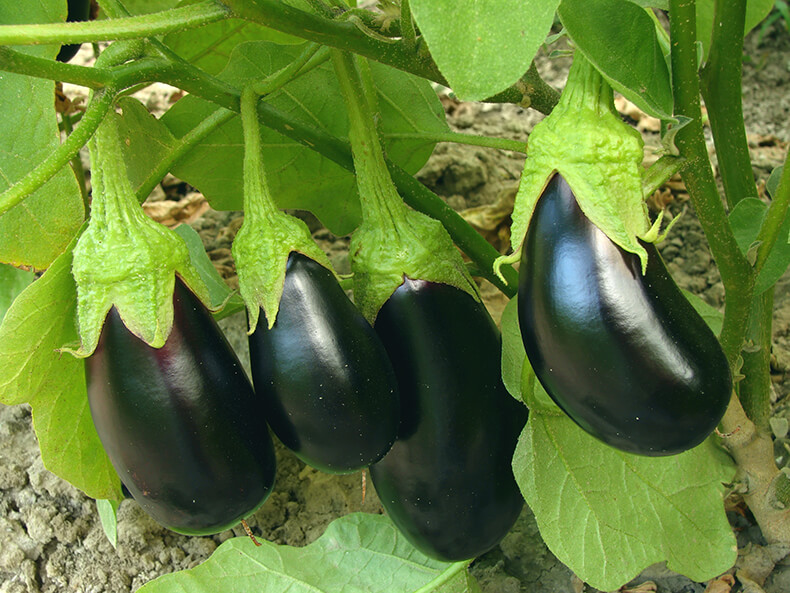 They are thorny and scratchy, meaning that most animals avoid them. They are mostly planted within other flowers to prevent damage from flea beetles.
There are varieties of eggplant, such as Rosa Bianca, which has exotic fruits, and Ping Tung with long and thin strands.
Black Elderberries
This plant is most favorable in black lace, nova, and New York. It is essential to use many cough syrups as the main ingredient because of their soothing effect on the breathing system.
Additionally, it has a cooling effect, thus, suitable for picnics in the summer. The flowers of elderberries are perfect for salads. And you can use black elderberries in jams, wine, pies, and jelly.
Be careful not to confuse black and red elderberries. The latter is very poisonous, meaning it is not edible. For cross-pollination, you should not plant the bushes of black elderberries more than 60 feet apart.
Fig (Ficus Carica)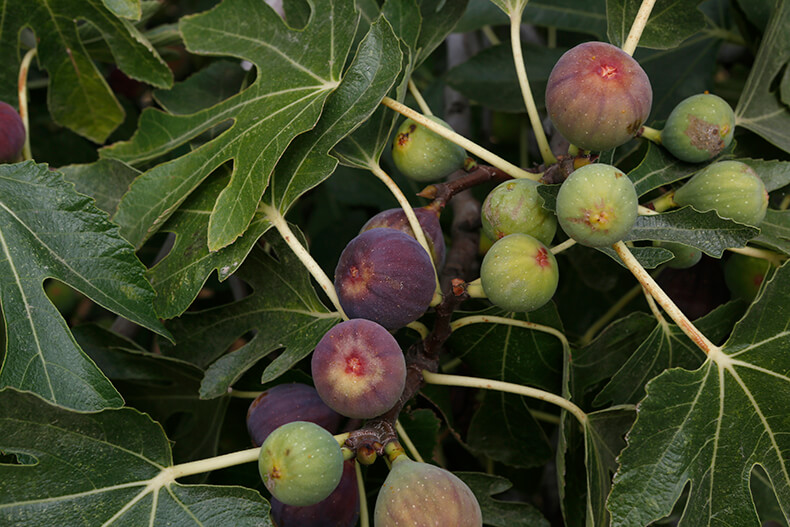 Fig trees have a striking texture and shape and are highly attractive to birds. However, they take years to grow and establish fully. Additionally, their fruits are tasty and delicious.
They add taste to meat, desserts, and salads, and they do well in average soils.
Kale
Kale is the most nutritious and fastest-growing vegetable. Furthermore, it is the most common vegetable. Examples include cabbage, turnip, and broccoli.
Its texture is so delicate, although it is colorful with lacy leaves. Some of the varieties are red bor with curly leaves and red Russian with fringes, leaves, and purple stems.
Primarily, you harvest kales by trimming the outer leaves, and they grow well in spring and cool seasons. However, cabbage can grow anywhere.
Mandarin Oranges
Mandarin trees have beautiful fruits and leaves, which attract insects. The oranges are delicious, but they take almost a year to grow.
Lavenders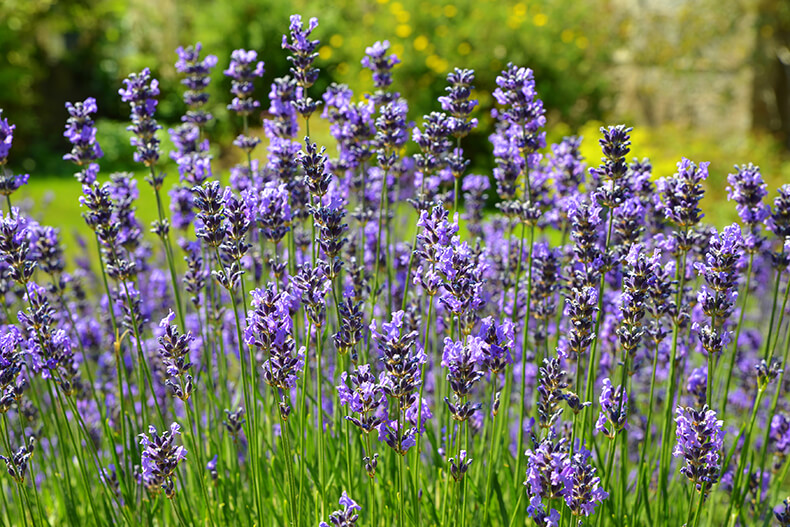 These are some of the most attractive plants that have purple flowers, and they have a pleasant smell that attracts bees.
They are used in teas, scrubs, salads, soaps, and desserts to add flavor and excellent aroma. Besides, a lavender plant can also be found in blue and pink colors, making a landscape look stunning.
Pineapple Sage
Pineapple sage is most common in Mexico. It attracts hummingbirds because of its red flowers, which are edible along with its green foliage.
Its pineapple scent is also so distinct, but this scent is unattractive to deer. Pineapple sage grows well during the summer and fall seasons, which brings around brightness to a landscape.
Persimmon Tree
These trees are very tall, and they have an excellent shape that adds a welcoming element to your landscape. However, they are difficult to plant.
Some common uses of persimmon fruits include making compote and jams.
French Spinach
It is a widely known vegetable, which is also known as red orach or garden orache. Its leaves are either burgundy or deep purple. They are used in the salad to add color and make it look attractive.
Additionally, it can be steamed or sautéed and eaten with starch. It is a recommended vegetable because of its nutrients, and it displays a gorgeous landscape.
Swiss Chard
It is similar to the classic beetroot. However, Swiss chard proliferates and has colorful stems.
It is a biennial plant, and it needs to be planted yearly for a better display. Although Swiss chard attracts very few pests, one can never miss finding slugs and flea beetles at the early stages of growth.
Varieties of Swiss chard include magenta sunset, canary yellow, and rhubarb. Swiss chard grows well with sweet alyssum.
Rosemary and Thyme
Rosemary adds flavor to tea, soup, and meat. It grows on its own in rich soils. Thyme produces purple flowers that make your landscape look attractive.
Rosemary and thyme grow well together in favorable temperatures, but they attract pests.
Perennial
An example of a perennial plant is the rhubarb. It is a nutritious and attractive plant that is suitable for the whole compound.
Deer fear the rhubarb plant because of its toxic leaves. However, it grows well in the spring season and cooler climates, and they have splashy colors.
Pepper
The leaves and fruits are attractive. Thus, the stems become loose because of the animals' destructions. Therefore, it is advisable to plant them indoors until they are 6-feet tall to toughen the stems.
They are initially green in color, but they change to red or orange as they grow.
Red Currant
It is an attractive plant with a pale yellow-green color that changes to deep red during the summer. The berries are so delicious, and they add antioxidants to diets.
One can use red currant fruits in sauces, wine, teas, jams, salads, lemonades, and desserts. Its leaves are in a spiral pattern with woody stems that grow three to six feet tall.
Rosehips
Roses are sweet, and they have a pleasant smell. You can use roses in syrups, teas, soup, and jellies. Additionally, you can use its petals to make rose water, which is good for the skin and the whole body in general.
Sunchokes
They are also known as Jerusalem artichokes, and they are related to sunflowers. They have yellow flowers with tasty tubers on tall stems.
These tasty tubers are used in salads or cooked foods like potatoes, for instance. They have a sweet flavor, and they spread quickly and with replantation every year.
They grow well in winter in extensive gardens with well-drained soil.
Haskap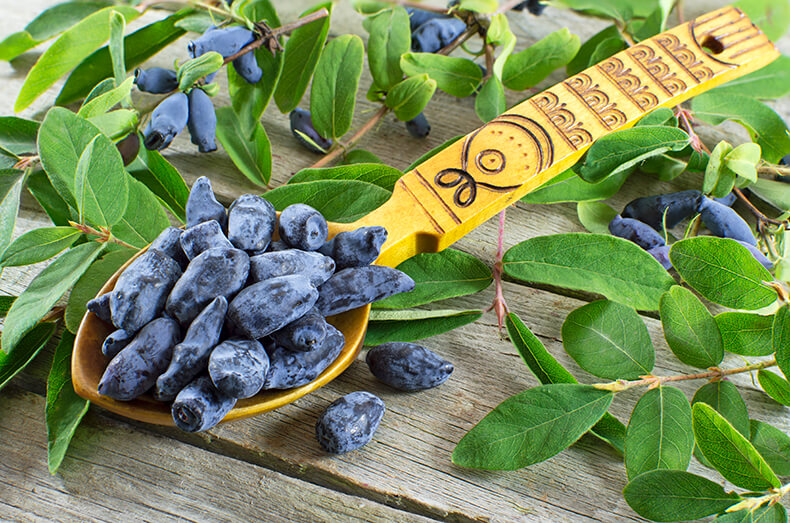 Haskap berries include sweet berry honeysuckle, honeyberry, and blue berried honeysuckle. They are common in the northern hemisphere, and they are adorable.
For cross-pollination to occur, it is advisable to grow two different varieties of Haskap simultaneously. Their flowers are soft and delicate, and they grow well in fertile, well-drained soil.
Flowering Quince
They have individual stems that bear pink and red flowers. However, its fruit is not delicious, but its taste improves as it grows.
Fennel
It is a type of perennial plant, which spreads far if it is grown under favorable conditions. It has a delicate texture with tall and tasty seed heads. One can use fennel in soups, teas, granolas, salads, and salads.
Mint
Mint is usually used in cocktails and tea to add flavor. Additionally, mint contains nutrients that help in preventing a cold and sore throat.
It grows in cool areas with ample water and rich soils. It is advisable to have this herb in your landscape.
Brambles
Brambles consist of raspberries, blackberries, and loganberries. They grow vertically, and they portray a beautiful scene.
They are used in sauce, reserving juices, and making jam because they are tasty. They are thorn-less, and the berries grow in the roots.
Brambles are said to be independent because they produce fruits, even if only one variety is grown. However, for a more prolonged harvest, it is advisable to plant more than one type simultaneously. Brambles are favorable in sunny areas with loam soil.
Chives
Chives add flavor and color to meat, stews, eggs, fries, salads, and potatoes. They are easy to grow, and they are not specific to any soil.
However, they require adequate water. Chives have purple pompom flowers, which attract hummingbirds. They also have fluffy textures with soft edges, and both the stem and flowers are edible.
They should be grown in small quantities. In addition to chives, garlic and onions have the same uses as chives, although they are challenging to grow since you need to dig them up.
Bay Laurel
This tree grows well in the Mediterranean. However, they don't do well during the winter seasons, and you have to develop them in containers.
It has green leaves that can get used as herbs. It grows slowly to a height of 60 feet at most. It belongs to the same group as sassafras trees and avocado.
Pawpaw
Pawpaw is a nutritious fruit that is easy to grow. However, you cannot store it for an extended period. Beetles and flies pollinate pawpaw, meaning that they do well when various pawpaw are planted less than 5 meters apart.
Lemon
Lemons grow well in humid weather with less water. Although they contain acid, they are very healthy, but they are dangerous to the intestines if excessively used. Add some lemon while marinating meat and making salads because it brings out an excellent taste.
Catmint
They attract cats because of their scent, unlike catnip. Therefore, it is not advisable to plant catmint in areas with many cats.
Their leaves spread rapidly and are long-blooming. It chases away pests, but it attracts butterflies and bees.
Prickly Pear Cactus
This tropical plant does well in hot and humid areas such as Arizona and Florida. It grows very fast and has thorny leaves.
The fruit has a delightful taste, and it contains nutrients that are recommended for your health.
Wild Asparagus
It is also a tropical plant with thin stems. It contains vitamin B, potassium, and vitamin C, which are necessary for the body. It grows very fast and with ease. It is a vegetable that grows back yearly, and it requires well-drained soil.
Are Ornamental Vegetables Edible?
Ornamental vegetables are edible. However, they have an unpleasant taste. Sometimes they are even bitter.
What Evergreens are Edible?
Examples of edible evergreens include bay leaf trees, sorrel, artichokes, lingonberry, and sunshine blueberries.
Are Bush Berries Edible?
Edible bush berries include elderberries, cloudberries, huckleberries, gooseberries, mulberries, salmonberries, and buffalo berries. However, there are poisonous bush berries, including mistletoe, holly berries, bittersweet, yew berries, and pokeweed berries.
What Vegetables Grow Back Every Year?
Examples of vegetables that grow back yearly include asparagus, horseradish, Jerusalem artichoke, rhubarb, chives, and raspberries.
Remember, if you have intentions to eat these plants, do not use pesticides to treat them. Instead, use organic methods that are not hazardous to your body.
However, it is advisable to avoid greens, peas, and corn vegetables because they attract animals that destroy them. Greens attract rabbits, groundhogs, and deer. Peas have young tendrils that attract animals.
If there is a need to grow peas, plant them within other plants resistant to animals. Corn attracts raccoons and squirrels, which enjoy climbing the corn stalks.