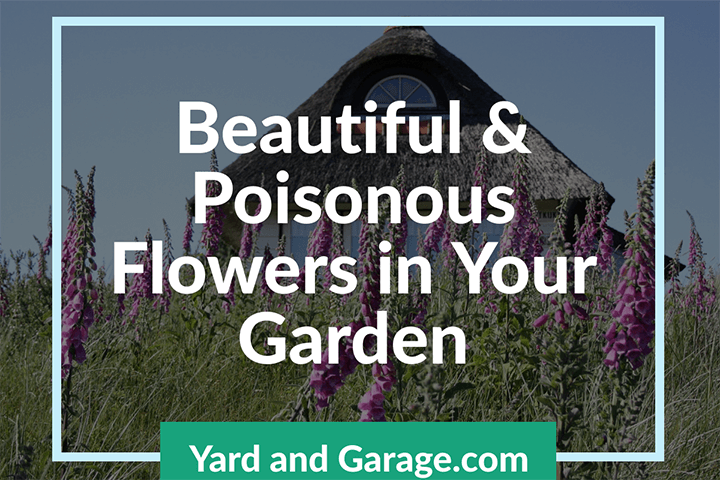 If you have a garden, it is important to know the types of plants you've planted or growing. Some of the plants are poisonous regardless of their ornamental beauty and they can kill when ingested.
This post will help you understand the berries, flowers, and shrubs that are poisonous to you, your kids and your pets.
You will also learn about the different symptoms because immediate treatment is needed when poisoned.
---
1. Water Hemlock or Spotted Parsley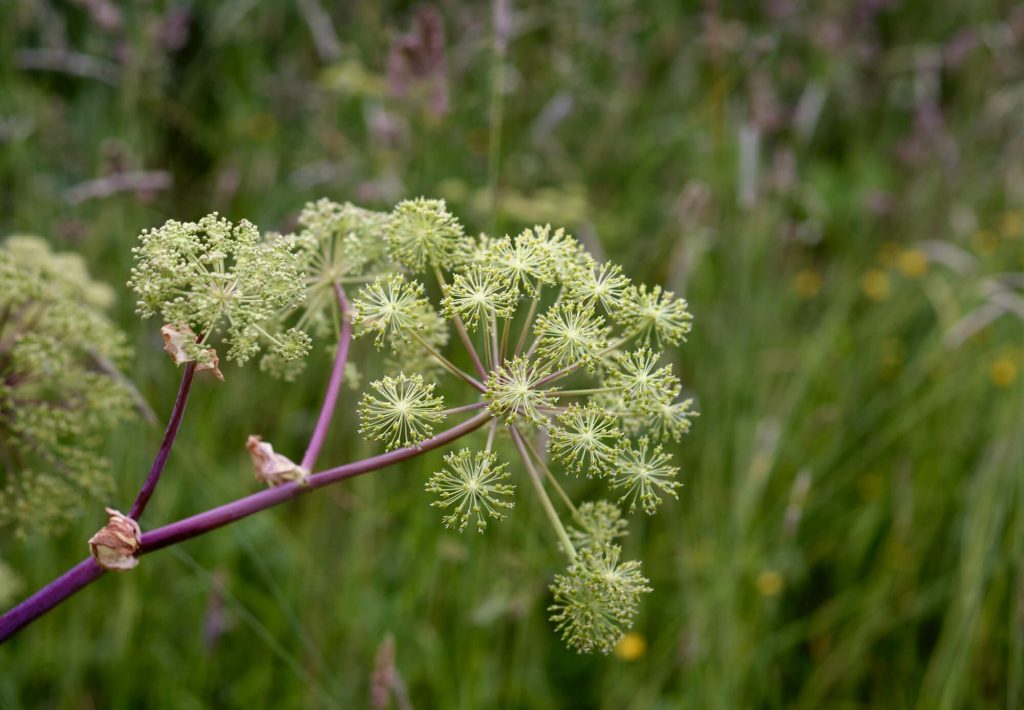 If you live near a stream, pasture or meadow, this poisonous plant may grow on the edge of your garden. USDA has dubbed the Water Hemlock as the most violent poisonous plant that grows in North America.
Even though the entire plant is poisonous, the roots of early growth are the most toxic. This deadly plant can kill you after 15 minutes of ingestion because it affects the central nervous system causing painful convulsions, nausea, abdominal cramps, seizures eventually asphyxia & collapsing of the cardiovascular system.
Those who survive poisoning from this deadly plant suffers lasting tremors and amnesia.
2. Hydrangea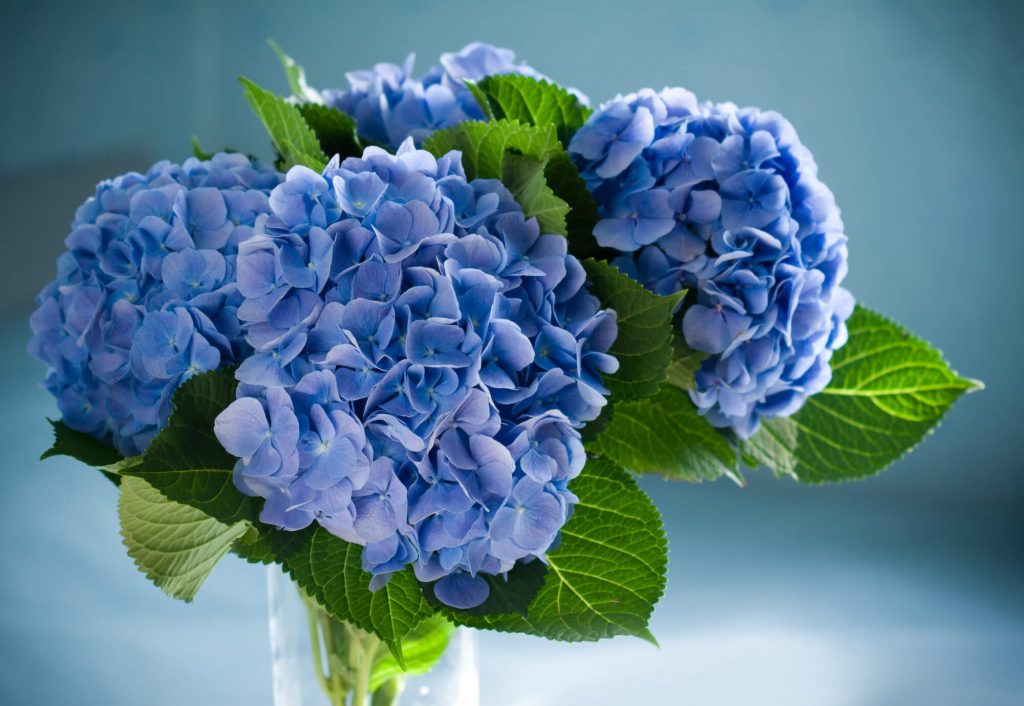 The pink, blue and white flower clusters of hydrangea improve the aesthetic nature of your landscape. But, the entire plant, particularly the flower buds are toxic.
Hydrangea contains the hydragin poison i.e. a cyanogenic glycoside. The toxin causes dizziness, rapid pulse, fainting, shortness of breath and a drop in blood pressure which eventually causes convulsions & death.
3. Foxglove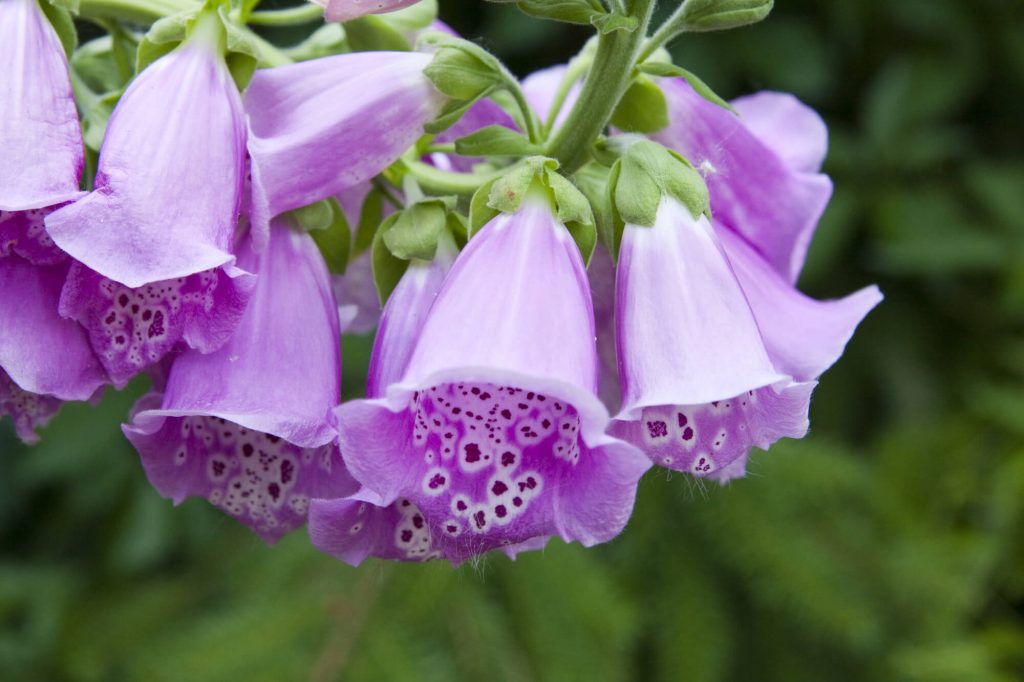 Its pink, purple and white blossoms that are bell-shaped beautifies your garden but the entire plant particularly the leaves of the upper stem are poisonous. These leaves contain digitalin, digitonin and digitoxin chemicals that can be used medicinally.
However, when taken in high doses, they are poisonous. When you ingest a part of foxglove, you will experience nausea, diarrhea, nibbling, and vomiting. When left untreated, death can occur due to a lowered heart rate or rapid, irregular rhythm of the lower chambers of your heart (ventricular fibrillation).
The severity of these symptoms mainly depends on the amount ingested.
4. Lily of the Valley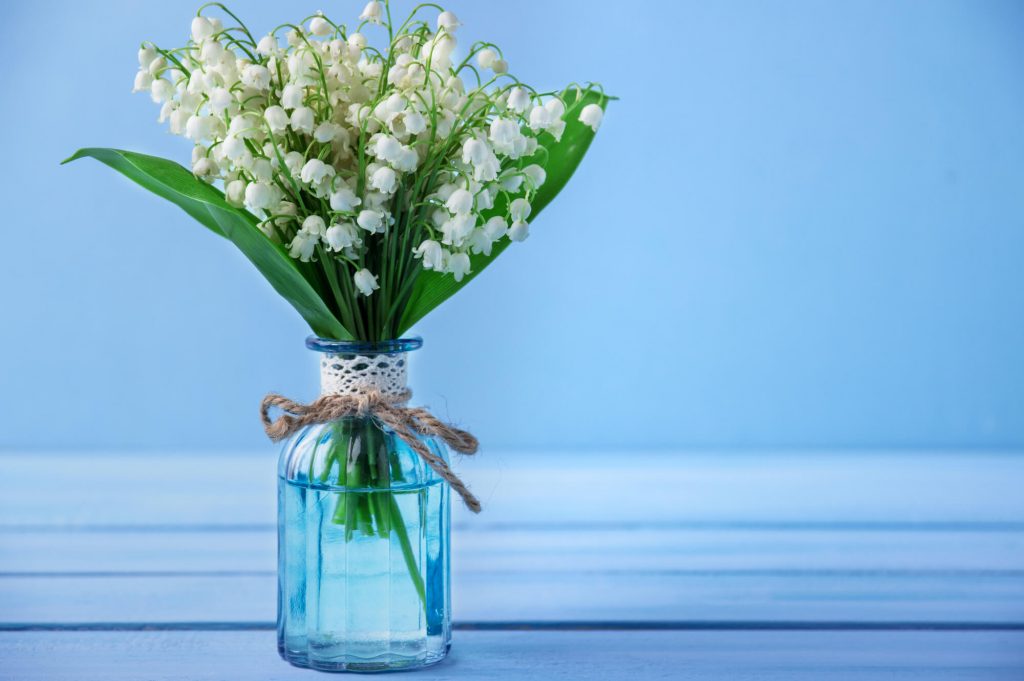 The plant is mainly grown because it offers good ground cover and has a sweet scent. However, the entire plant especially the leaves are poisonous.
Ingesting lily of the valley will result in hot flashes, irritability, headaches, hallucinations and red blotches on the skin. With time, the heart slows down leading to a coma or death.
5. Poet's Narcissus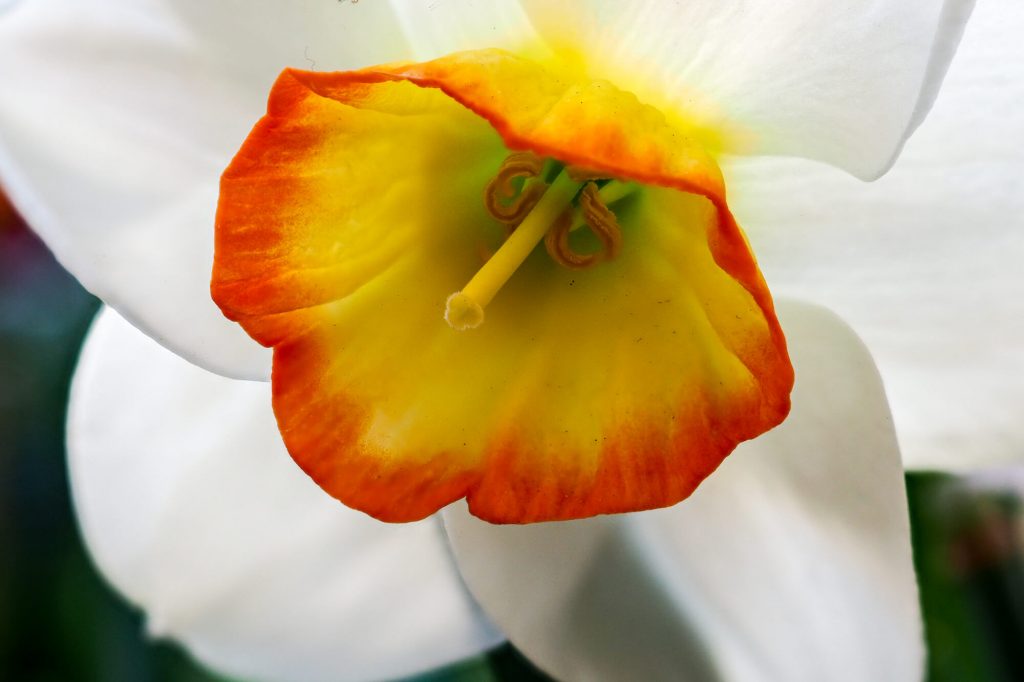 You can use the flowers of Poet's Narcissus to stand up against deer, voles, and rabbits. Although the entire plant is poisonous, the bulbs are more toxic because they induce vomiting.
Since, the scent of narcissus flowers in a closed room can cause headaches, when you ingest a part or whole of the plant/bulb can lead to serious side effects.
When the narcissus secretions come into contact with open wounds, numbness, staggering and even heart paralysis can occur.
6. Larkspur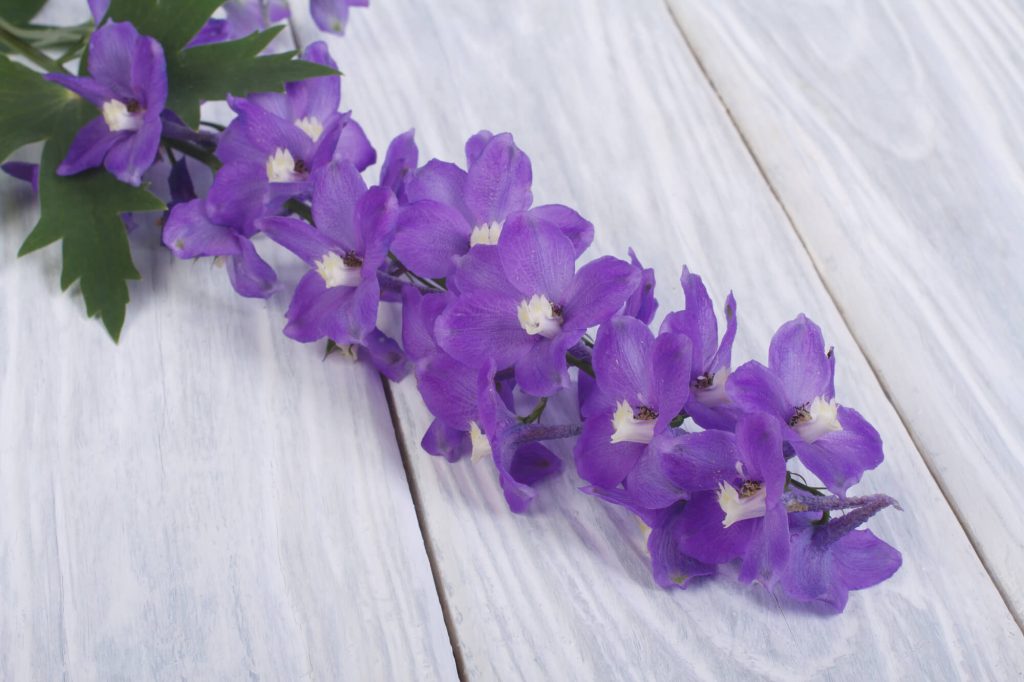 The clustered blooms & colorful petals ranging from white to blueish purple add color to your garden. But, the mature seeds and young leaves contain toxic alkaloids which can be poisonous when ingested.
Burning in the mouth, nausea, vomiting and a slow heartbeat are the common symptoms of poisoning. You are required to seek immediate treatment because it only takes 6 hours for larkspur to become lethal.
7. Rhododendron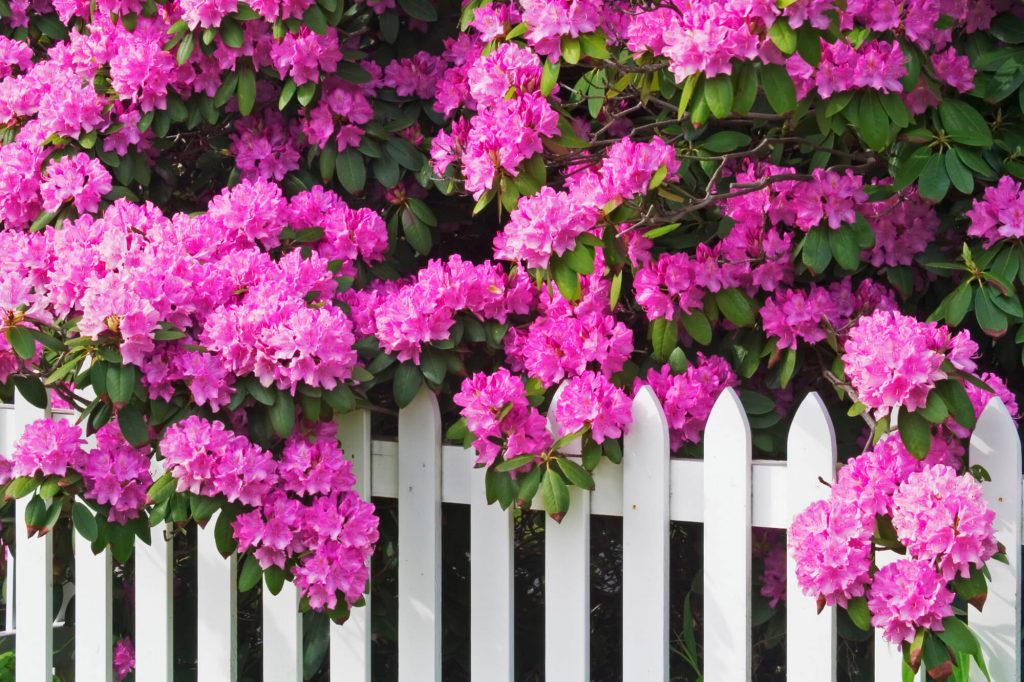 Rhododendron has white, red, pink or purple clusters in the spring season but in the winter, the plant has thick, glossy leaves to guarantee survival.
Since the entire plant is poisonous, when you swallow any part of Rhododendron plant, drooling, teary eyes and violent vomiting are the symptoms you will experience.
After some time, you will have low blood pressure, a low pulse and eventually, you can die when you fall into a coma or experience a violent seizure.
8. Oleander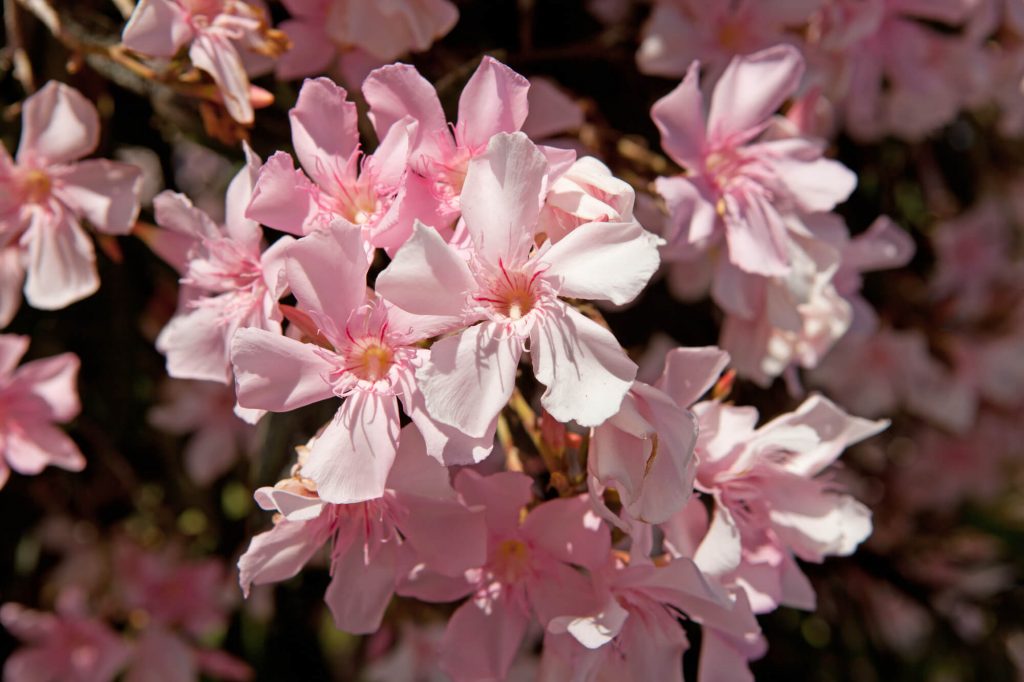 This is one of the most poisonous plants although it is grown for ornamental reasons. The entire plant is poisonous including the nectar and sap.
Oleander contains lethal cardiac glycosides referred to as neriine and oleandrin. If you have little kids, you should not grow this deadly plant in your garden or yard. When ingested, it affects the digestive system thus causing diarrhea and vomiting.
After some time, the toxic chemicals affect your circulatory system and finally your nervous system causing tremors, erratic pulses, seizures, coma and eventually death.
However, oleander poisoning is rare because the plant is bitter thus deterring anyone who tries to ingest it.
9. Mountain Laurel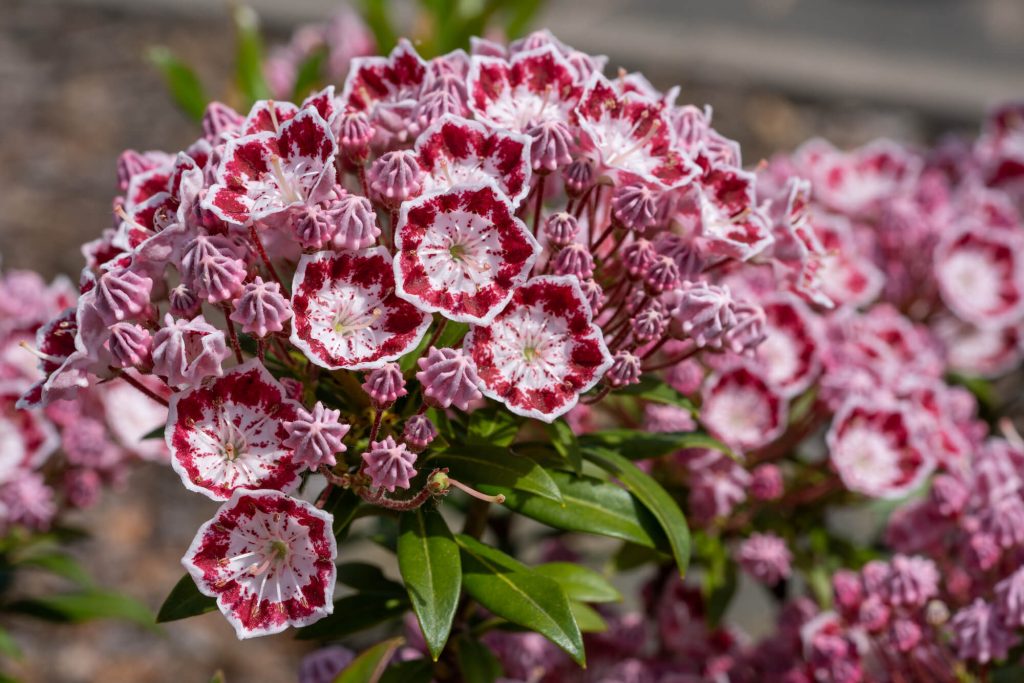 The large, round flower heads of Mountain Laurel range from reddish-pink to white. Most people grow the plant to boost their curb appeal because it grows in tall thickets that cover the ground.
The toxic parts of the plant include the flowers, pollen, twigs, and leaves. This deadly plant contains andromedotoxins which cause watering of the eyes, nose, and mouth when ingested. Shortness of breath, slow heartbeat, convulsions, paralysis, coma, and death occur when treatment is delayed.
10. Poinsettia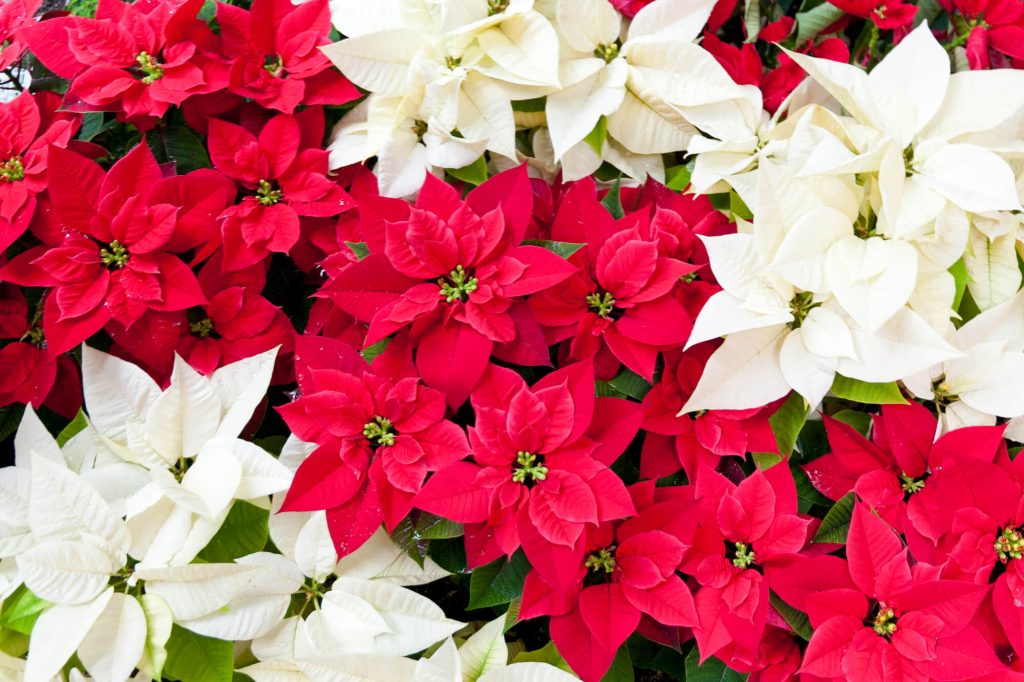 The bright red leaves of poinsettia make the dining room and fireplaces beautiful. However, the milky sap is very poisonous.
Although this is not one of the most poisonous plants, you need to teach your kids that touching or ingesting the plant is wrong to avoid possible poisoning.
Also, you should keep your cats and dogs out of reach because they can make pets vomit or diarrhea.
11. Mistletoe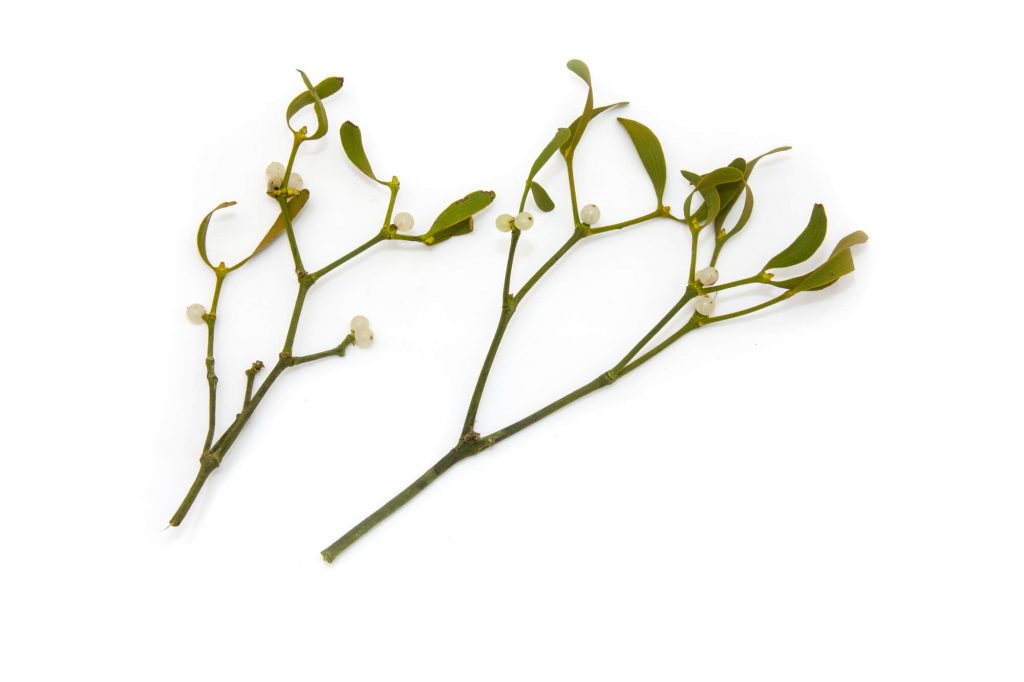 Although mistletoe is a parasitic plant mainly on sycamore, ash, black poplar and hawthorn as the host tree, it has been used to decorate houses during the Christmas season. There are actually two varieties – American and European – with the latter the more dangerous.
The berries are the most poisonous part although the entire plant is toxic. Ingesting the shoots, berries or leaves can cause diarrhea and abdominal pain.
Fatal mistletoe ingestion cases involve the inflammation of the stomach and small intestines (gastroenteritis) and collapsing of the cardiovascular system. The berries of mistletoe are toxic to pets especially cats and dogs. Therefore, be cautious of mistletoe to decorate your house if you have pets.
12. Purple Nightshade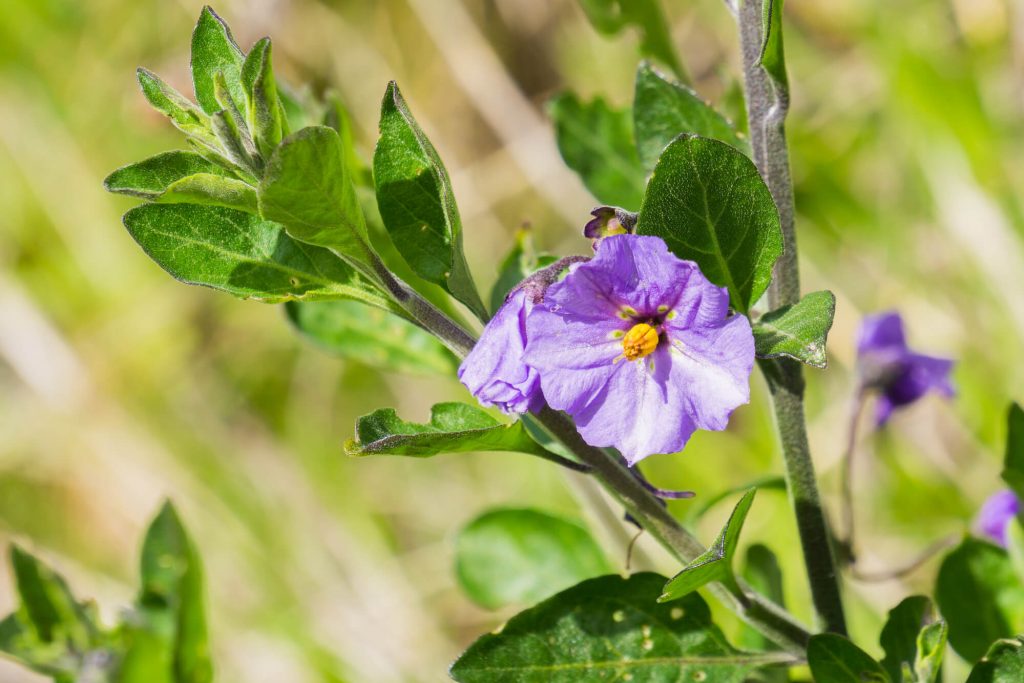 Although the plant is rarely cultivated, its upright growth habit and shiny berries are some of the reasons why some people have it in their gardens.
Berries, roots, and leaves are the most toxic parts of the purple nightshade. If you ingest the berries of this plant, you will have respiratory complications, lose your voice, have intense digestive disruption and violent convulsions.
13. White Snakeroot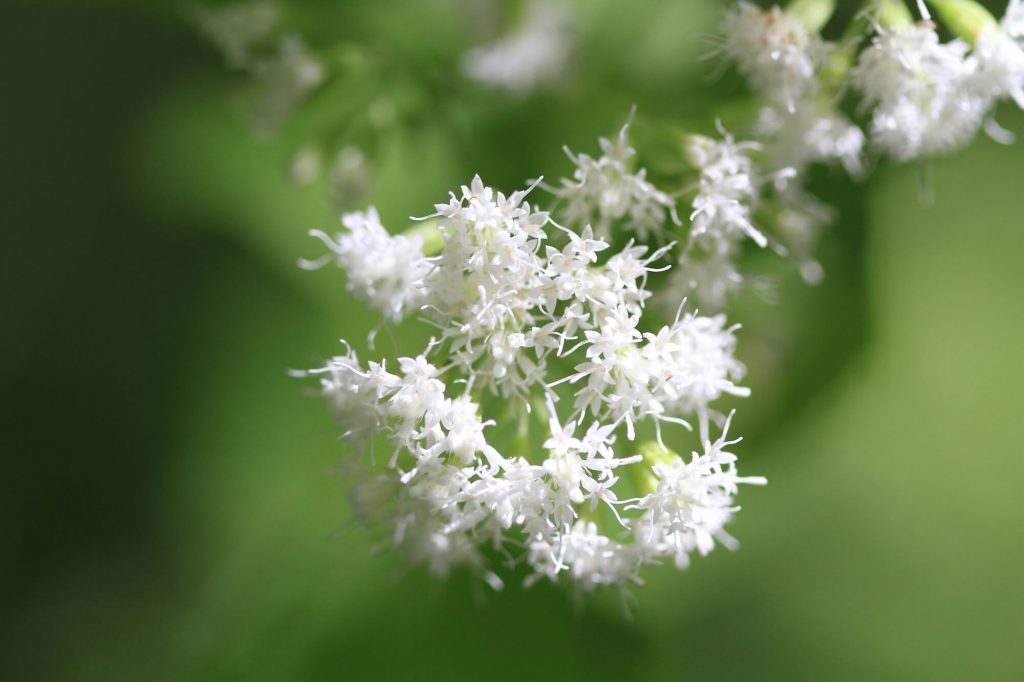 This poisonous plant was responsible for the death of Nancy Hanks (Abraham Lincoln's mother). Nancy Hanks died from drinking the milk of a cow that had grazed on white snakeroot.
Therefore, eating meat or drinking milk from any livestock that has fed on the plant can pass the toxin. White Snakeroot contains trematol and the symptoms of poisoning include nausea, weakness, and abdominal discomfort, loss of appetite, reddened tongue and eventual death.
14. Castor Bean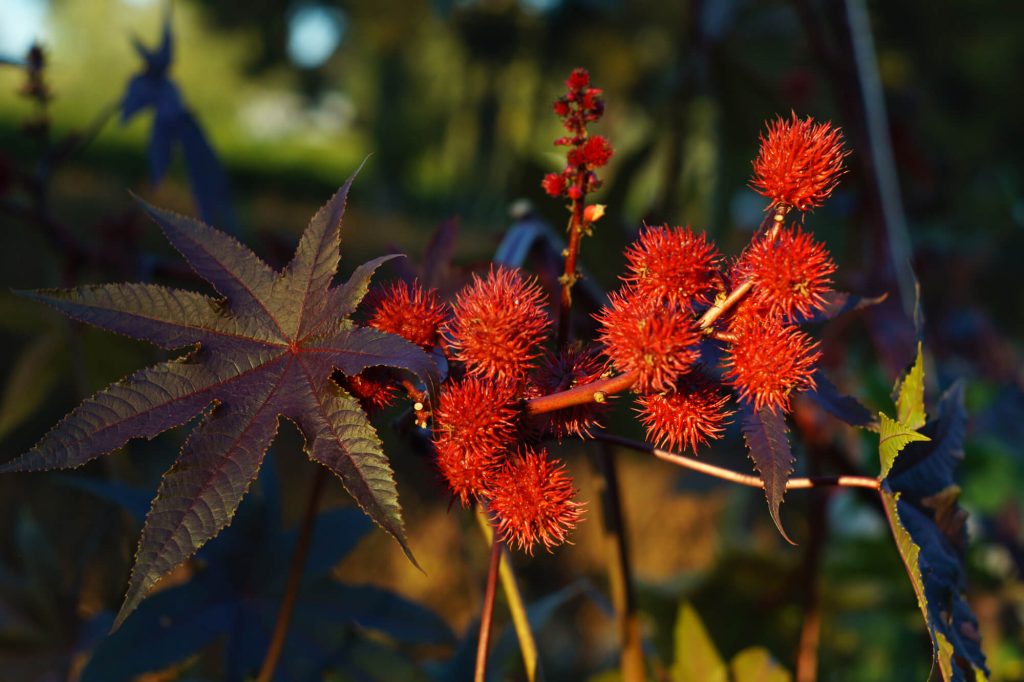 Castor bean is a native to Africa and it is grown for ornamental reasons. However, when processed, Castor bean is the source of castor oil. Naturally, this deadly plant contains ricin poison which is deadly in small amounts.
One or two beans can kill a child while only up to eight beans can kill an adult.
How does ricin work?
Ricin inhibits the synthesis of proteins within the body cells thus causing seizures, diarrhea, vomiting, and death. In most cases, fatalities are due to accidental ingestion by pets and children.
15. Rosary Pea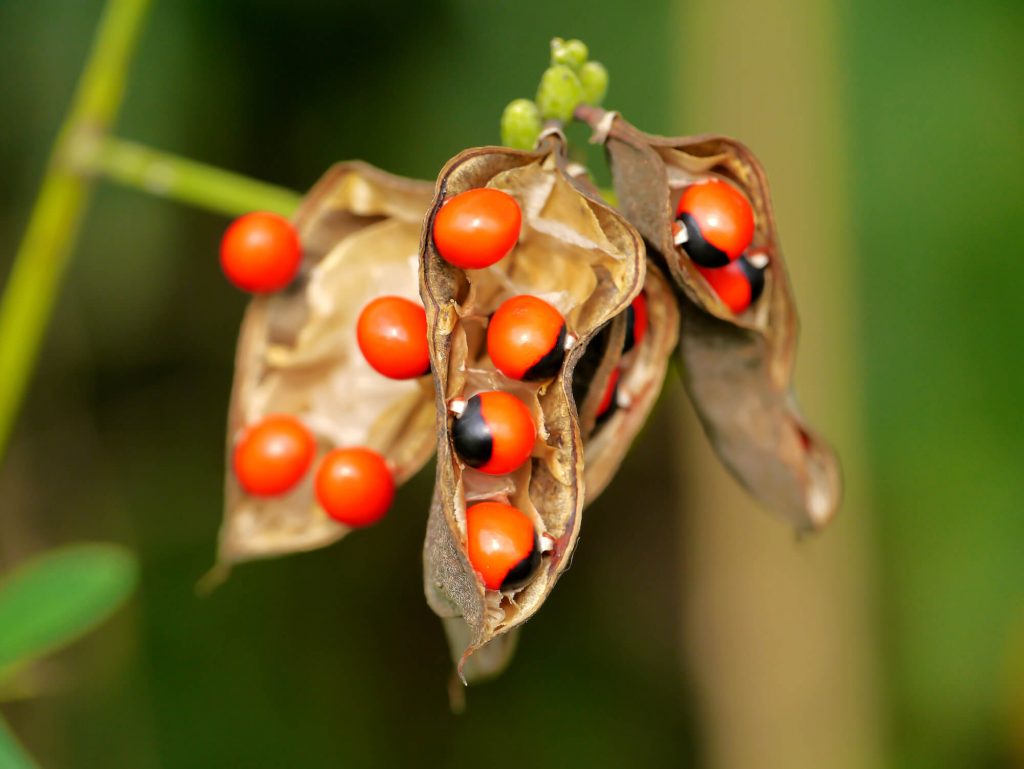 Although rosary peas were used to make jewelry & prayer rosaries, rosary peas contain abrin, a ribosome-inhibiting protein.
The seeds are only poisonous when broken, scratched or chewed. Abrin inhibits synthesis of proteins within the cells causing organ failure within 4 days then death if not treated.
—
Numerous substances are responsible for the toxic effects of plants. Ergo, you should always be cautious at all times.
Finally, researching the different types of poisonous plants, symptoms of poisoning and treatment options can help you stay safe.