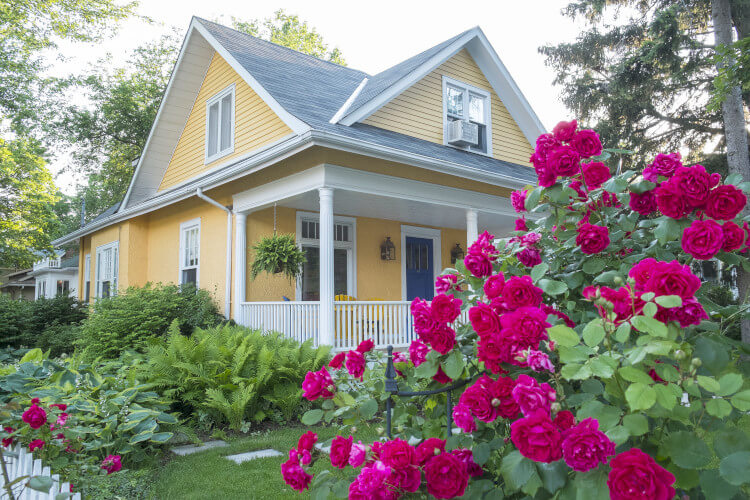 Thinking about growing roses but a little overwhelmed? We've put together this Frequently Asked Questions (FAQ) page which I think should cover the most common ones.
Q. Isn't it really difficult to plant and maintain roses?
Not necessarily. You really need to look at your climate and soil conditions before you plant your roses. Certain roses will not grow well in certain climate conditions and all roses like light, rich slightly acidic soil. The soil conditions you can fix but you really can't change your climate. Some roses bushes and plants are harder to maintain than others, so research the care requirements of any roses you are considering.
When you do your initial planting, you will need to dig a hole about twice the size of the plant's roots and slightly mounded in the center. Set your plant in the center of the hole and spread out the roots. This is also a good time to add some manure or lime to the soil as you fill in the hole. Water well and continue watering about every other day for two weeks, then water about once a week. After three months, mulch around the base of the stem. Always plant roses in a sunny spot. They need about 6 hours a day of sunlight.
Q. When is the best time to prune roses?
Early spring is generally the best time to prune roses as the plants are not yet fully out of their dormant state. This can vary depending on the particular type of rose bush you are pruning, but for most roses either the early spring, or late fall before the first frost are the optimum pruning times.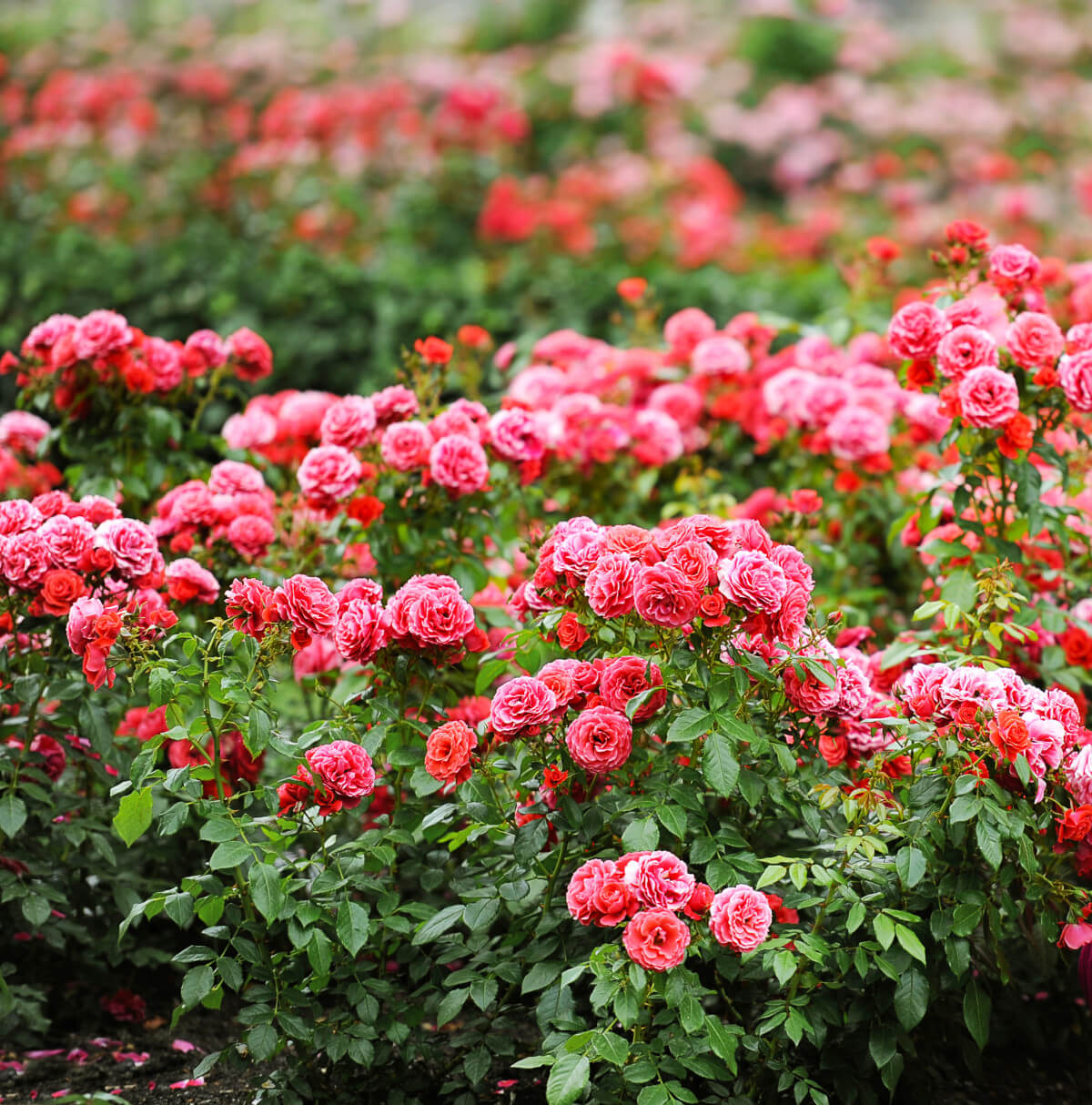 Q. So, do roses really grow on trees?
Not really. By grfting two plants together one forms a rose tree. The tree is a single slender cane of 30 to 36 inches tall which has no foliage or blooms. The classic rose tree is shaped like a lollipop, although there are also weeping rose trees and high low rose trees. Rose trees do require a bit more care than shrub or climbing roses.
Q. Do rose trees need to be pruned to keep their shape?
Pruning is essential for rose trees not only to maintain their shape, but also to avoid damage to the delicate cane from the weight of the foliage and blooms. Rose trees do require special care in pruning and should usually be pruned either in late fall or early spring.
Q. I love climbing roses. Are they hard to train?
For many varieties, it is quite the opposite. There are some roses that climb so well that you must make sure to carefully prune them. Any anchors for climbing roses should be set in cement, as within a few growing seasons they will become so heavy they can overwhelm their supports. Climbers can be used against walls, fences and in arbors to great effect.
Q. I've heard a lot about Knock Out roses. Are they hard to grow?
Knock Out roses are amazingly easy to grow. They are both disease and drought resistant and self cleaning so it isn't necessary to do any dead heading. The foliage is dark purple and changes to burgundy in the fall. The blooms come in a variety of colors to suit any gardener. They attain a height of about 4 feet and a width of about 3 feet. For gardeners worried about caring for roses, these are the perfect choice.
Q. Do Knock Out roses need to be pruned?
The short answer is yes. All roses need to be pruned and the Knock Out rose is no exception. Dead wood can and should be cut out whenever you find it. Ideally Knock Out roses should be pruned in early spring, but they can be pruned in summer. Summer pruning will slow their growth.
Q. Are carpet roses a ground cover?
No, Flower Carpet roses are a hardy low-growing shrub rose. They reach a height of 24 to 32 inches and a width of about 4 feet. They are disease resistant and low maintenance, and will grow in just about every climate zone in the continental United States. They come in six colors and add beautiful and easy care roses to any garden.
Q. I have some problems with my rose garden. Do I have to start again from scratch?
No, you can redesign your rose garden by removing plants that are not doing well and transplanting others to new locations. It will take some research and planning. Start considering the changes you want to make in the late fall or winter, so that by early spring you are ready to start. The best time to transplant existing rose bushes is in the early spring while they are still dormant. It"s also the best time to plant new ones. Don't try to tackle this project when your plants are actively growing.
Q. I have a beautiful rose bush in my yard, but its in an awkward spot. Will I kill it if I try to move it?
It is possible to transplant roses, but it should be done in early spring when the plant is still dormant. Prepare a hole for the rose and fertilize, then very carefully use a spade around the rose bush to be transplanted. Go wide around the plant and deep into the soil in order to avoid cutting any of the roots. Gently remove the plant and move it to its new home. Do make sure the new location has at least 6 hours of sunlight a day.