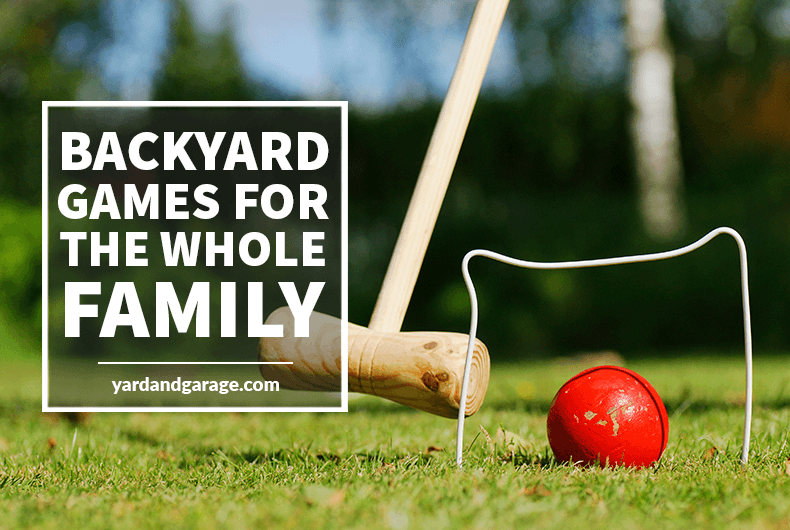 Disclosure: This post contains affiliate links. If you click through and make a purchase, I'll earn a commission, at no additional cost to you. As an Amazon Associate I earn from qualifying purchases. Read our full disclosure here.
Nothing beats a good backyard game to bring the family together. So often the home is divided as everyone in it is off doing his own thing.
The kids will grow up and be out of the home before we know it. Creating lasting memories and traditions in our homes is an important element of family life.
Here are 24 games that you can play to have some backyard fun and make memories that will last a lifetime.
Cornhole
In this game, you place two cornhole boards a set distance apart and try to throw cornhole bags on top of the boards or (for the most points) in the hole.
Anywhere from 2 to 4 players can play, and it will prove to be a game you will play many times over.
---
Capture the Flag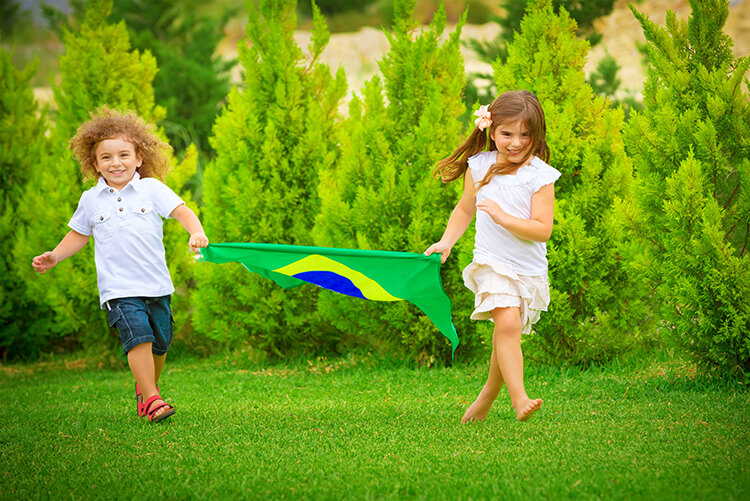 Here's a game that can be played with a lot of people – and it is extra fun at night.
Draw a line in the middle of the yard, hide a flag on both sides, divide the teams in half, and try to steal your opponent's flag.
---
Ladder Toss
The contents of this game consist of two "ladders" and four ropes with balls on each end. Players place the ladders a set distance apart and toss the ropes at the different rungs in order to gain points.
---
KanJam
Kan Jam Original Disc Toss Game
The No. 1 Outdoor Party Game in America: Kan Jam is tremendously fun and a popular competitive team game similar to cornhole, washer toss and horsehoes
Easy Set Up: With minimal assembly needed, you can play in seconds!
How to play: In two teams of two players, take turns throwing or deflecting the flying disc across the yard, beach, or park at the goal - 21 points wins, or go pro and slot the flying disc for an INSTANT WIN!
This set includes: 2 Kan Jam Goals and 1 Flying Disc
Kan Jam is proudly Made in the USA
KanJam is an exciting 2- to 4-player game in which the players toss a Frisbee at a can.
They can either make it through a slot in the can for an instant win, simply hit the can for 2 points, or have their teammate (who is standing by the can on the opposite end) deflect the Frisbee in for 3 points.
---
Four-Square Volleyball
CROSSNET Four Square Volleyball Net & Game Set - Volleyball Set for Backyards - Yard Games for Kids and Adults Game Four Square Volleyball - Includes Poles, Carrying Backpack & Ball
ADJUSTABLE SIZE - CROSSNET is the ONLY height-adjustable four-way volleyball net. Our net can easily be set to traditional women's (7'4"), men's (7'11"), and kids (5'6") outdoor volleyball heights
QUICK SET UP - With fast and easy setup, it only takes 5 minutes to assemble your CROSSNET. Our easy to use manual allows for effortless setup, a comprehensive setup video is also available on our website.
SET CONTAINS - CROSSNET comes complete with steel uprights, travel backpack, volleyball, pump, boundary lines, and rule book. Essential volleyball equipment for all ages.
PLAY ANYWHERE - That's right, anywhere. CROSSNET can be played on any surface! (Please note: for indoor and blacktop surfaces you will need additional indoor bases).
SAFETY & AUTHENTICITY - We are foursquare volleyball; offering the safest, most durable, and height-adjustable four-way net. We take the safety of our consumers very seriously, that's why our patented design does not feature a center pole. Center poles are very dangerous and can result in injury during gameplay.
Also known as Crossnet. For any of you out there that like both volleyball and four square, this is the game for you.
A four-square court is created by two nets, and the rules of both games are blended together for double the fun.
---
Scavenger Hunt
One person hides various items for people to find and/or creates activities for people to do.
A list of objects is given to the hunters of what they need to accomplish to win, then the race is on to be the first person or team to complete the list.
---
Badminton
Franklin Sports Badminton Set - Backyard Badminton Net Set - Rackets and Birdies included - Backyard or Beach Badminton Set - Starter Set
FUN FOR EVERYONE: This go-to, complete badminton set is a perfect gift for the whole family that can be enjoyed by all ages for unforgettable outdoor fun
EASY TO ASSEMBLE NET: The net consists of 1" inch diameter steel poles that adjust the net from 5' 1" to 8' high so all ages can play. The net is 20' x 1. 5' long so you can easily fit many players at once
ALL IN ONE SET: This set comes with (4) steel badminton rackets, (2) nylon birdies, (6) stakes and guy ropes and a deluxe carry bag to help transport and store all the components with ease
PORTABLE: This set comes with a carrying box designed to store and transport all the components of the set with ease so you can bring this set to the beach, the park, or anywhere else
FAMILY FUN: Create memories with family and friends that will last a lifetime with this complete badminton set from Franklin Sports
Anywhere from 2 to 4 players line up equally on either side of a net with rackets in hand in an attempt to hit a birdie within the boundary lines. Badminton is a simple game that can provide hours of fun.
---
Volleyball
Here's a game that is easy to pick up and can include a large number of people. Get a net and volleyball and do your best to use your team to keep the ball off the ground and get it over to the other side in three hits or less.
---
Baseball
WIFFLE 32" Bat & Green, Orange & Yellow Baseballs Matty's Toy Stop Set Bundle - 8 Pack
"Matty's Toy Stop" Exclusive Gift Set Bundle Includes (2) 32" Wiffle Bats, (2) Green Wiffle Baseballs, (2) Orange Wiffle Baseballs & (2) Yellow Wiffle Baseballs!
Awesome new bright yellow, green & orange colors make the Wiffle Balls even more visable!
Made of high qualtiy plastic in the USA! Fun for the whole family!
Plastic provides safety to younger players & is designed for slow and limited flight.
For Ages 18 Months and up - Fun for the whole family! - Makes a great gift!
America's greatest pastime must be included in a list of backyard games.
A wiffle ball and plastic bat will do, and bases can be made out of rocks, mits, or just about anything you can find.
---
Flag Football
Sale
SKLZ Flag Football 10-Player Deluxe Set with Flags, Belts, and Cones
COMPLETE FLAG FOOTBALL SET. This gear set includes 10 flag football belts (5 yellow, 5 blue) with 2 Velcro attached flags, 4 goal line cones, flag football rules, and bag. Grab a football and friends as you take this set to the field
HOURS OF FUN. Get the team together for a pick-up game at the park, or a backyard scuffle. Whether you're trying to stay in shape during the off-season, or simply using this for entertainment, this set is will fit your flag football needs
DURABLE QUALITY EQUIPMENT. Each ultra-durable belt is designed with 2 detachable nylon flags and utilize a D-ring closure, meaning this set will give you hours of use. SKLZ 10-Man Flag Football Deluxe set is made for the rough games and strong grips
ONE SIZE FITS MOST. Recommended for ages 7+, these belts are one size fits most, for kids and adults alike. Let the whole family join in, there's no reason to stand on the sideline when you can get your head in the game
100% MONEY BACK GUARANTEE. SKLZ is committed to elevating the athlete in each and reminding you why you love the game. Sometimes that looks like an intense practice with your team, other times it means having fun with your friends
A safe way for the family to play football. Flag football consists of everyone wearing flags, and when a person has the football you take his flag (rather than tackle him) to stop the play.
A set for 10 people is very reasonably prices.
---
Ultimate Frisbee
Ultimate Frisbee has been a game that has grown in popularity quickly. It is played a lot like football but with a Frisbee (and is a safer alternative as the game does not consist of tackling).
---
Bocce Ball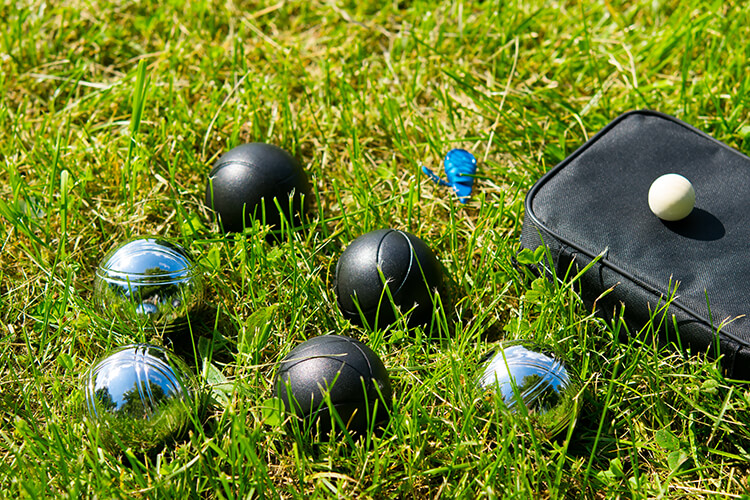 A small white ball is thrown anywhere you choose in the yard. Players then take turns throwing their colored balls to try to get as close to the white ball as possible – while also hitting their opponent's balls out of the way.
---
Horseshoes
Franklin Sports Horseshoes Sets - Includes 4 Horseshoes and 2 Stakes - Official Weight Horseshoes and Stakes - All Weather Durable Sets - Starter
OFFICIAL SIZE AND WEIGHT HORSESHOES: Look no further for an official size set. This Franklin Sports horseshoe set includes (2) gold horseshoes and (2) silver horseshoes that are made of cast iron
NEWLY ENGINEERED starter set includes all you need to play and has been made for decades to maximize playability
SOLID STEEL STAKES: (2) 20 inch solid steel stakes are included in the set. After properly planting these at least 9-10 inches into the ground, your horseshoe game is ready to be played
PERFECT for the beach, backyard, an outing or your next party. It's all about the details and this horseshoe set has all you need for a day of fun
WEIGHT of each horseshoe is 2. 1lbs
Two metal poles are placed a set distance apart in the ground, and three low walls/barriers are placed around each pole.
Players take turns throwing horseshoes in an attempt to win points by getting them around the pole or as close as they can.
---
Croquet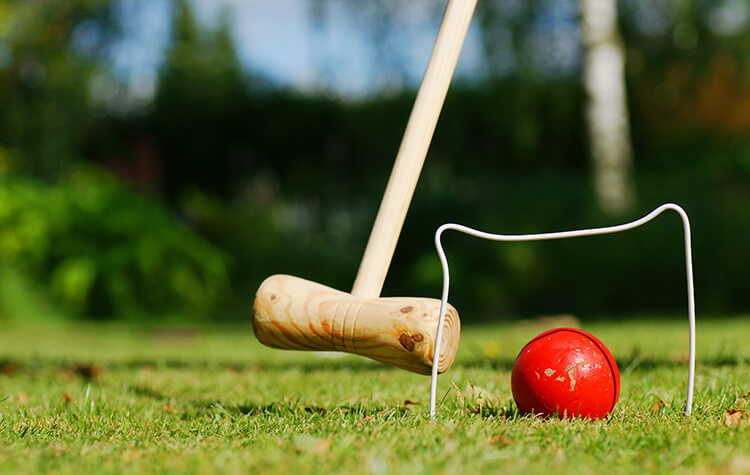 Players create a course with two poles and a number of rings between the poles.
Then they grab their mallets and balls and attempt to hit their balls through the rings (while also hitting their opponents' balls out of the way).
---
Spud
Numbers are given to each player, and the person with the ball calls out a number while throwing it high into the air.
The player whose number is called grabs the ball, yells "Spud!" to stop the runners, then throws it at a person in an attempt to get them out. This is a great variation of dodge ball.
---
Flyers Up
One person has a ball and throws it into a group of people. Everyone in the group tries to catch it, but the one who does gets to be the next player to throw the ball.
---
Kick Ball
Played the same as baseball but with a large red bouncy kick ball.
This game is easy for kids to pick up and can be played with many people. Requires a good bit of room.
---
Hide-and-Go-Seek
One person closes his eyes and counts to a predetermined number while all other players hide. When he finishes his count, he tries to find them.
---
Frisbee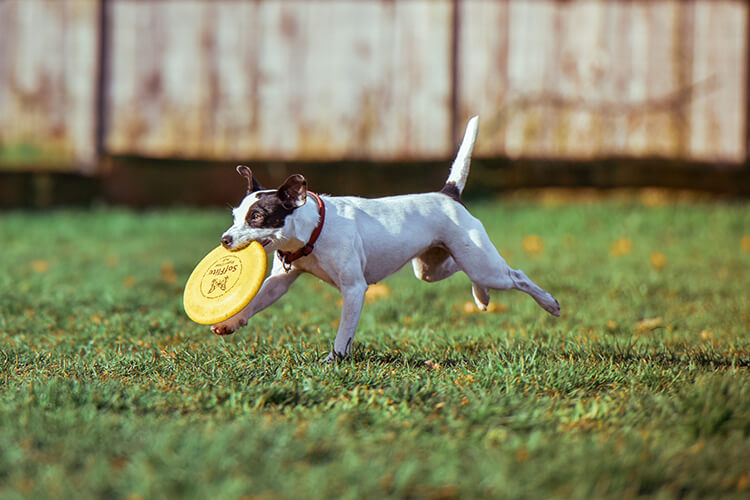 Simply get yourself a Frisbee and go out back and throw it around.
Sometimes the simplicity of tossing around a Frisbee can prove to be the best activity. Try to learn a few trick shots to amaze the family.
---
Frisbee Golf
Portable disc golf baskets can be purchased and placed in your backyard. It is played like golf but with Frisbee discs and baskets.
---
I Spy
Here's a game in which you don't need anything other than people to play it with you. Look for a particular object in your playing are, tell everyone else one fact about it (such as its color or shape), and have the others guess what it is.
---
Giant Outdoor Board Games
4 to Score Giant Connect Game - Jumbo Outdoor Games 4-in-A-Row Backyard Games for Kids and Adults - 47 x 43 x 22 Inches Jumbo Yard Games - Easy to Set Up Oversize Four Score Toy and Carry Bag
ENJOY ENDLESS HOURS OF 4-IN-A-ROW FUN with this jumbo four score giant games, which can be easily installed on your living room carpet or your backyard, lawn, front porch, balcony, veranda or garden.
MAKE YOUR SUMMER PARTY UNFORGETTABLE: Spice up the kids' birthday party, back yard barbecue party or camping weekend! This colorful, original design 4 to score giant game set will blow your friends' mind!
BOOST YOUNG KIDS' COGNITIVE SKILLS: Set up this eye-catching 4 score jumbo set in the kindergarten classroom or yard and teach kids of ages 4-8 eye-hand coordination, color recognition, patience and critical thinking.
AS EASY-TO-ASSEMBLE AS 1, 2, 3, 4: Link the two checkerboards together, install the sideboards, set up the strip at the bottom, insert the green and yellow rings into the built-in ring holders and let the game begin!
TAKE YOUR JUMBO YARD GAME EVERYWHERE: Our strong, weatherproof giant 4 score game comes with a handy storage bag, for easy transportation to outdoor party or your nature adventures. Order yours connect game today and one more as an original gift playground equipment!
There are quite a few large, outdoor versions of your favorite board games. Versions of Connect Four (shown above), Checkers , Jenga , Tic Tac Toe B01DREMTG8, and more are available for purchase.
This may combine the best of both worlds. The kids are having fun outdoors, and they get to play the games they already know and love. To keep the action going, set up 2 or more of these games and get a tournament going.
Everyone, from the youngest to the grandparents will have fun competing.
---
Basketball
Smaller than regulation basketball hoops can be purchased that can be fun for both kids and adults of all ages. A child's hoop can be a creative starting point for a variety of basketball-themed games that can prove to be hours of fun for the whole family.
---
Soccer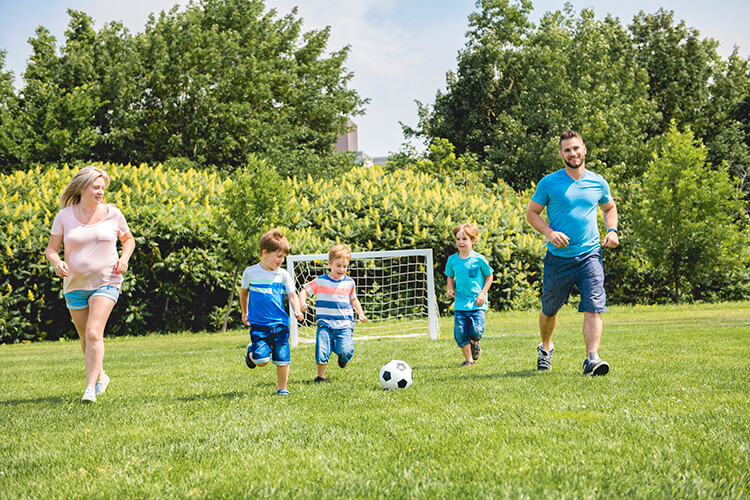 Make a couple goals out of just about anything, find a soccer ball, and divide up the teams.
Use your team to score a goal while keeping the other team from scoring in yours.
---
Freeze Tag
Get a group of people and choose one person to be "It." The one who is "It" tries to tag everyone, and when they get tagged, they freeze (take it easy on the kids, and they'll love it).
---
As each day goes by, it is very easy to think that valuable time will be spent with our families tomorrow. The kids begin to grow up and precious moments are lost.
Simply crossing paths with one another each day is not enough – we must find ways to come together in our homes. Getting out in the yard together and trying some of these games could be just what your family needs.
Was this post helpful?
Let us know if you liked the post. That's the only way we can improve.