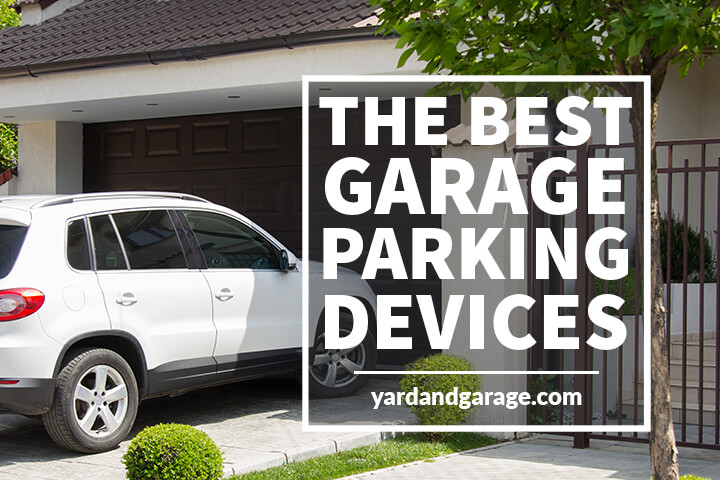 We love our garages. They make cleaning snow off your car a distant memory. They also protect vehicles from damage caused by theft or the elements, but let's face it: parking in them can be a real bummer. Judging distances in such a tight space isn't easy and sometimes leads to an oops, resulting in a scratch or worse.
But you don't need to risk your car or your home, as there are numerous tools, parking sensors, and lasers on the market now to make the task a breeze. Parking aids are worth their weight in gold, and we've compiled a list of the most helpful products available today.
Table of Contents
Other Garage Parking Aids
Why Should You Use a Garage Parking Aid?
Garage parking aids have many uses. Namely, they prevent you or your loved ones from accidentally dinging the house when parking, potentially damaging both the car and the structure. And while you might be a pro at navigating in and out, a new driver such as a teenager is far less skilled.
In addition to preventing damage, a parking aid allow you to maximize garage space, preventing one driver from overtaking the parking space. If each car remains in its designated zone, this also frees up space around the perimeter for easy access. Best of all, this could potentially free up space for additional storage.
Best Garage Parking Aid List
We've taken the guesswork out of searching for the best parking aids. There are several types on the market, and we've picked the best of the best for each.
---
Parking Mat for Your Garage
MAXSA Innovations Parking Mat

No products found.
Parking mats are a sure-fire way to keep cars in designated spots. Our favorite is the MAXSA Innovations 37358.
This is a solid performer across the board, and it checked off many of our boxes, including:
Easy set up: There's no need to fuss with measuring. This mat just needs to be rolled out, and you're done.
Protects your floor: It includes a drip trap, saving your concrete from oil, mud, and other contaminants.
Easy to see: There is a reflective strip along the front, allowing for parking in low-light conditions.
Ensures parking where you want: Because it is a mat with bumps, drivers know exactly where their car should be, preventing the dreaded crooked car scenario.
Protects your space: With its built-in bump system, drivers know exactly when to stop, preventing accidental dings.
Stays in place: Comes with anti-skid tape to prevent moving.
Now, while we love this mat, it does have downsides that might be deal-breakers for some homeowners such as:
Durability: Depending on the size of your vehicle, this plastic mat may wear out quickly.
Maintenance needed: In time, the included adhesive tape will need to be reinforced or replaced.
Adhesive required: Not every homeowner is a fan of dealing with adhesives, especially on their garage floors.
Portability: If you're looking for something you can move readily, these mats are a no-go if taped in place.
---
Wheel Stopper / Parking Curb
Guardian Heavy Duty
No products found.
Wheel stoppers or portable curbs are great options for keeping cars on target while parking.
Our top performer is the Guardian DH-PB-4 Heavy Duty Rubber Parking Curb. This tool wins in many categories for us, including:
Easy to use: Like parking mats, you simply need to pick a spot and install.
Portable: While permanent installation is an option, these can be moved easier than a parking mat.
Highly visible: Includes reflective stripes, making parking in low-light a breeze.
Durable: Crafted of high-quality rubber, this stopper can stand up to damage and won't crack over time like plastic devices.
While we loved many aspects of this parking device, some were definite cons depending on your application, such as:
Doesn't ensure driver parks straight: Unlike mats, this device does not require the driver to park in a set fashion. You may still deal with cars parking crookedly and taking up too much space.
Leaves marks: For those opting for permanent installation, you will have to drill into your garage floor.
Only includes one curb: While one is suitable for most drivers, some may want one for each front tire to ensure straight parking.
Trip hazard: When not in use, these can be a trip hazard if you're not careful.
---
LED Parking Aid Signal
PARKEZ Flashing LED Light
No products found.
If you'd prefer your indicator to be in the air, try a LED parking signal like the PARKEZ Flashing LED Light. These are great tools for an in-your-face warning that's perfect for new drivers.
Upsides include:
Easy to use: Drivers simply have to pull forward until their car touches the rod, setting off the flashing lights.
Easy to see: The flashing lights of the sign is a clear indicator when it's time to stop.
Easy installation: Just pick where needed, plop down, and install batteries. Easy as pie!
Adjustable: You can adjust the height that works best for your vehicle as needed.
Weighted base: The weighted base prevents the sign from toppling over.
While there were many upsides to this item, there were drawbacks, including:
Doesn't ensure parking straight: This device doesn't force drivers to park straight, which makes crooked parking a possibility.
Requires batteries/replacements: This does require batteries, which some homeowners may dislike.
Trip hazard: This does feature a base, which can be a tripping hazard.
---
Laser Parking Guides
Park-Daddy Precision Garage Parking Assist
No products found.
Laser parking guides are another popular item with homeowners. We have two highlights in this category: the Park Daddy and Maxsa Innovations Park Right.
The Park-Daddy is an excellent pick for those seeking a tech solution to their parking woes.
It has several pros, such as:
Wireless installation: No need to fuss with programming or wires, just stick the unit where you would like the beam to indicate a need to stop.
Two devices included: Includes two units and two car transponders for multiple users.
Versatile: This is great for those looking up to set up a larger barrier than a wheel stopper can offer. Install exactly where you need assistance, whether it's pulling forward or backing out.
No tripping hazard: This system attaches to the garage wall via adhesive. Nothing is on the ground to risk a fall.
While we were impressed with this device, it does have some cons, including:
Requires batteries: This does need batteries to operate, which can be a drawback for some homeowners.
Requires a cigarette lighter for use: Many new vehicles do not come equipped with cigarette lighters.
Doesn't ensure you've parked straight: You can still park your car at an angle with this device.
Chime may be distracting: Some may find the warning chime annoying.
---
MAXSA Innovations Park Right Garage Laser Park
No products found.
The Maxsa Innovations Park Right is a similar device that we recommend.
Its upsides include:
Easy to use: Once installed, this does all the work for you by automatically sensing your car and projecting lasers, guiding you into your spot.
Small and out of reach: This is a sleek design that doesn't require any trip hazards on the ground.
Multiple power options: You're not limited to just batteries or wired use – either can be used!
No need to drive into something: For those who hate needing to drive into an indicator, this item is ideal.
Multiple laser options: Pick from one or two laser indicators, depending on your preference.
Cons include:
Requires power or batteries: Some homeowners may dislike needing to plug this into an outlet or worrying about replacing batteries.
Will need a ladder for install: Since this is positioned overhead, you will need a ladder to install, which is less than ideal for some.
Needs a drill for install: Some people may not want to drill into their garage ceiling.
---
Other Garage Parking Aids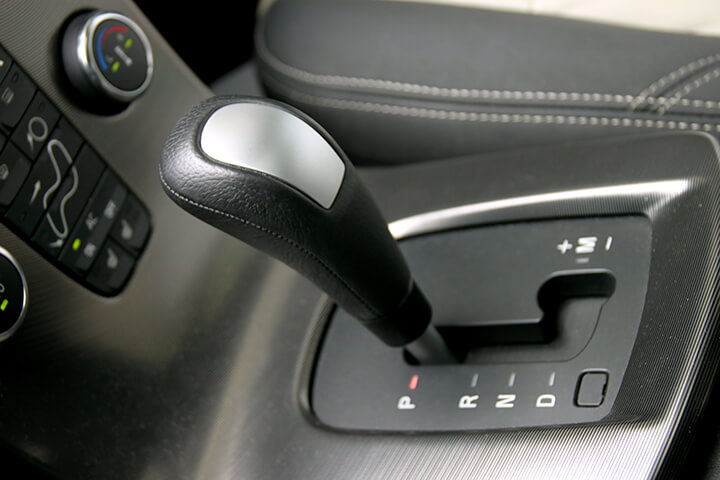 We came up with a few runner-up products in the garage parking aid category. They range from extremely low-tech to electronic gizmos, but all fall into what I consider an affordable price range.
Traffic Light Parking Aid System
No products found.
Out of stock as of 11/13/2021
The Home Garage Car Parking System is another tech option that we recommend.
It has several pros, such as:
Easy to view: With a traffic light design, it's easy to view and understand how to proceed.
Easy installation: No drilling required! Simple setup includes double-sided tape and velcro with the sensor at bumper level.
Doesn't require an in-car transponder: This item doesn't need you to place a separate device in your car and works with any car pulling into the garage.
Includes lighting: Additional lighting included, perfect for low-light areas.
While it had its upsides, we disliked a few things, notably:
Not as sleek.
Doesn't help with backing out.
Install may not be long-lived: While installation may be easy, double-sided tape isn't the most durable adhesive.
Requires batteries: You will need to supply and inevitably replace batteries.
Height issues: While this can be used on multiple cars, because the sensor is placed at bumper level, it might not work for vehicles taller than the one it is installed for.
---
The Tennis Ball Parking Assist Method
Garage parking goes low-tech! The tennis ball method is another popular pick for homeowners where a tennis ball is hung from the ceiling to brush against your windshield when your vehicle is in your desired position.
If you don't trust your own handiwork, a professional version is sold by Amazon that can retract when the garage door shuts.
This is a winner on many fronts because:
Simple yet effective
Cheap
Can be made with items you already have
No batteries
Not a trip hazard
While it is definitely praiseworthy, it isn't perfect and does have some downsides like:
Must climb a ladder for installation.
Doesn't force you to park straight.
Doesn't help with backing out
Might not work with cars or vehicles of different sizes
Must drill a hole in the ceiling
---
Car Door Bump Pads
No products found.
Homeowners can opt for car door bump pads for protection, which is less of a parking assist and more of a shield. These are handy, however, and have several perks such as:
Protect your doors from accidental dings and scuffs, especially if you frequently drive with children.
Self-adhesive
Mildew-resistant
Can be cut and shaped to your desired coverage area
No drilling required
These aren't for every homeowner, however, and have drawbacks like:
They don't actually aid in garage parking.
Installation might not be as simple in some areas
Multiple panels may be required depending on the coverage area required.
Aren't much protection if you drive forward too forcefully.
Choosing the Best Garage Parking Aid
I hope our quick review of the top parking aids helps you in your quest of better parking!
In summary, the best garage parking aid depends on your needs and your garage building layout. For example, some homeowners struggle with parking straight or backing out.
On the other hand, many city dwellers with tight garages find that their vehicle has trouble blocking the garage door sensors. Or, they may only fit when parked as close to the wall as possible.
Others may want to maximize the space in their garage. Choose the option that best suits your situation.