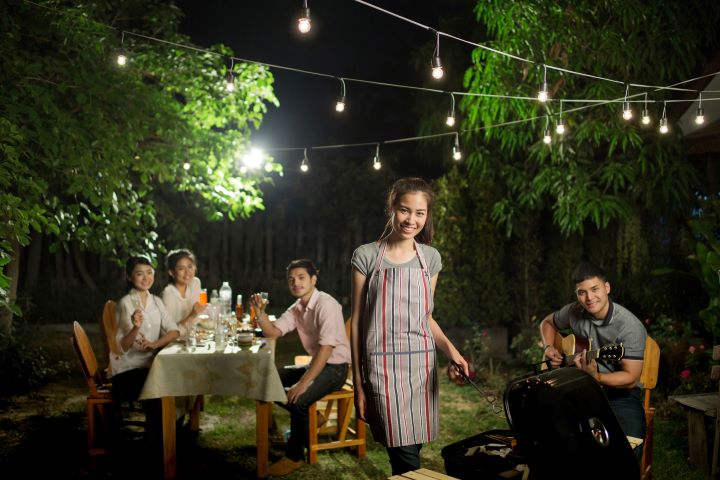 Summer is in full swing and you know what that means. Yes, this is the time of year that we all like to dust off the grill, throw backyard parties, and enjoy some time outside in the evenings because those night skies are amazing! But it's not very fun if someone trips over a tree root or your child's tricycle because they couldn't see where they were walking!
Of course, you could just turn on the floodlights but that will just make your backyard feel more like a prison yard and that's not really the vibe you were going for.
Here are some lighting ideas that will not only make your backyard safer for your friends and family but will also add great ambiance to all of your get-togethers.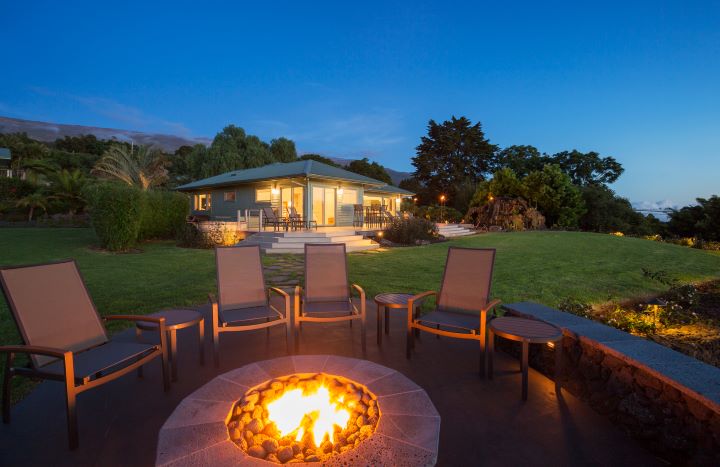 1. Use a Gas Fire Pit or Table
There's something about a fire on a summer's night after the air has cooled that puts people at ease. The light flickering across the faces of your friends and family will create a great environment for relaxed conversation.
Many people enjoy the crackle and pop of a wood fire. And while it can be enjoyed danger free, gas is a slightly safer option.
Gas fires are easy to ignite and put out quickly if, say, you decide that you want to let the kids run in the patio area. Gas fires are also nice because there isn't any wood which can throw sparks and embers. Finally, gas is clean-burning so you don't need to be concerned that one of your guests has allergies or is sensitive to smoke.
On the other hand, if you are really focused on having that wood fire, there are certain steps you can take such as using a grate or cover. Whether you go with wood or gas, just make sure that fires are always attended by adults who will supervise the children.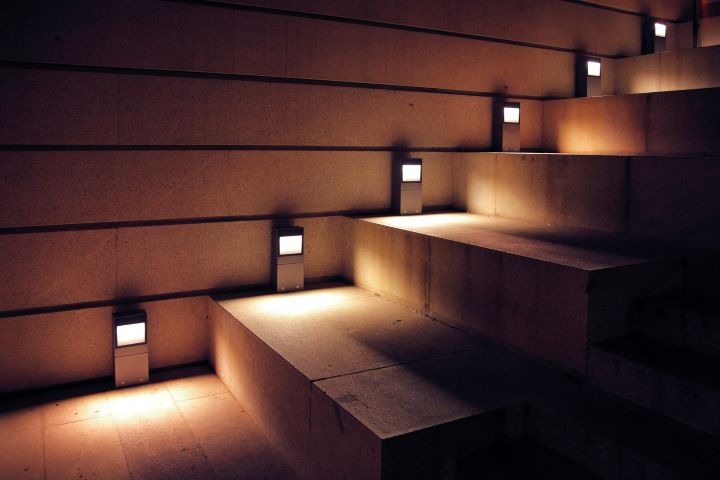 2. Add Lighting by Your Deck Stairs
Many decks have stairs that connect the upper deck with the backyard. Why not put some lighting on the sidewalls of the stairs or recessed into the stairs' risers? The stairs will be visible even on cloudy evenings so your guests won't trip.
Solar lights are a great option if you want something that's easy to install. They also don't add to your electric bill since they store energy in batteries charged by the sun during daytime hours.
Another option is LED lights that run off electricity. These lights need to be wired but they offer consistent lighting regardless of the availability of sunlight.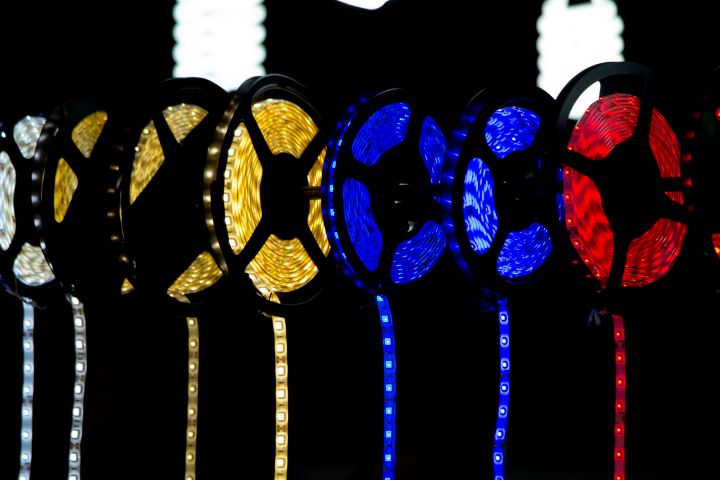 3. Install LED Strip Lighting in Colors
You can also choose to have your lighting in a variety of colors. Electric blue or neon orange can be a fun alternative to white light. LED strip lights can be installed along banisters, underneath steps, or along the house.
A project like this requires some planning, so make sure you give yourself enough time before the big barbeque.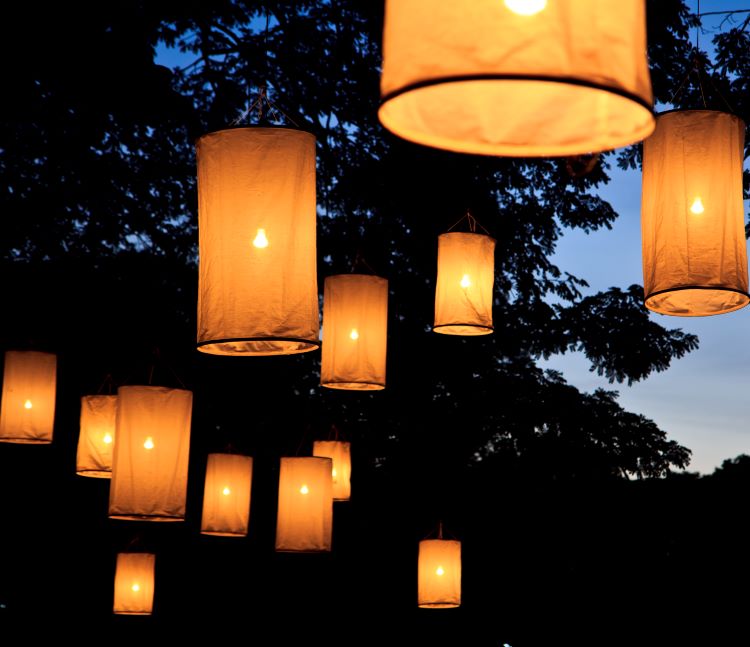 4. Hang Paper Lanterns
There are paper lanterns that are designed for outdoor use. These can be hung along wire or fishing line and they come in a wide array of colors. Many paper lanterns are battery-powered which means they don't require electrical work. You can just hang them up the morning of your party.
The battery will typically last for an evening so they're better for special occasions than everyday enjoyment. They also only light a small area so another lighting will most likely be necessary.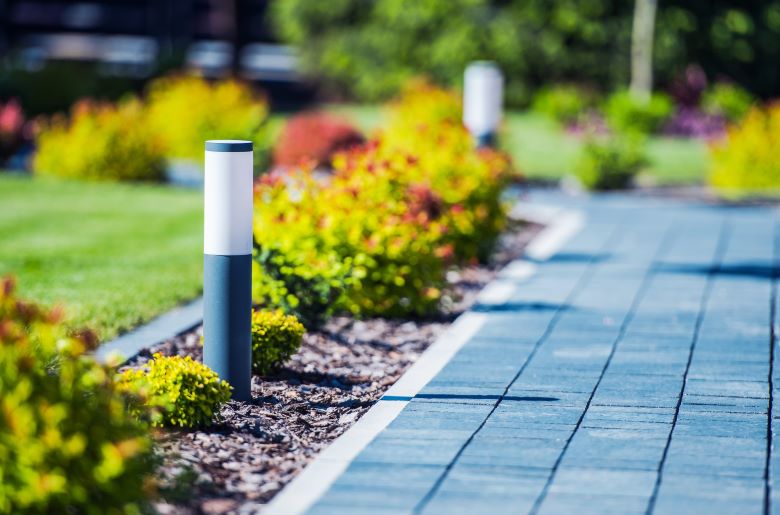 5. Install Pathway Lights
You can also add some LED pathway lights around a walkway to a separate patio or the fire pit. These lights are on stakes that are driven into the ground. Similar to the stair lights, they come in solar and electrical varieties. If you choose an electrical pathway light you will need a low-voltage transformer and you will want to bury the wiring to ensure that no one trips.
As I mentioned earlier, the advantage of solar pathway lights is that they do not require any wiring. However, like the solar stair lights, if they don't absorb enough energy during the day, they might run out of power during the night.
Light can be a beautiful, vibrant, and safe way to add ambiance to your evening backyard party. If you plan ahead, you'll be able to display lighting that your guests can enjoy safely.