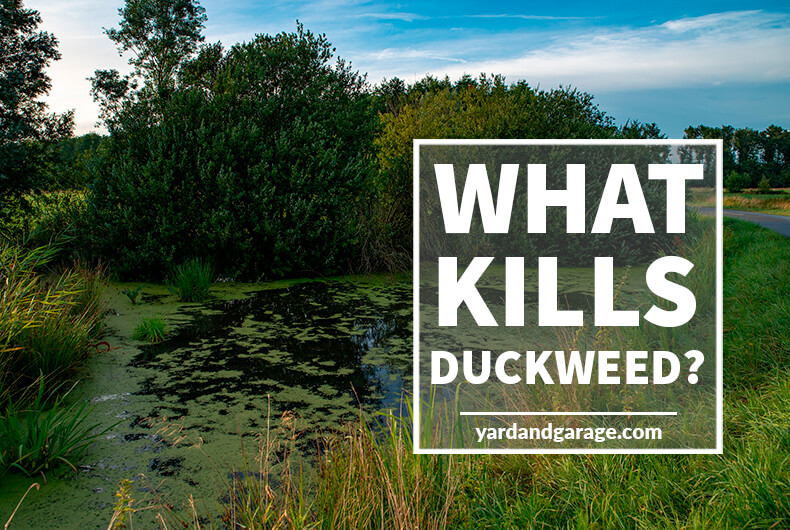 A pond is sure to invite serenity into any yard, but it's also a complex feature that needs attentive care.
One of the many ways that a homeowner's pond can go from a sparkling grotto to a slimy lagoon is through an unchecked invasion of duckweed.
Details About Duckweed
True to its name, duckweed is an aquatic weed that can quickly take over the surface water of a backyard pond. Its leaves float on top of ponds or rivers, sucking up sunlight, while thread-like roots extend towards the bottom of the pool so that they can absorb nutrients from decaying debris.
Not only does duckweed threaten to choke out other species of plants and fish in the pond, but it also drains the pond water of precious oxygen. Small batches of duckweed aren't harmful to a pond's ecosystem.
The problem is that these isolated colonies are experts at suddenly saturating the entire pond. Although duckweed is hardy, there are quite a few ways to manage a potential invasion that will also leave nearby plants and animals unharmed.
Controlling Duckweed With Fish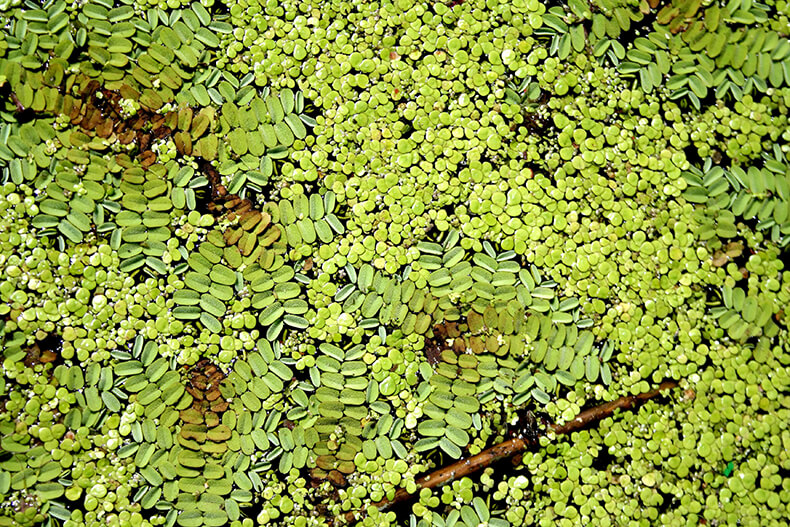 Duckweed is absolutely packed with protein, which means that fish (and actual ducks, for that matter) eat them like popcorn. Adding a team of duckweed-eating fish to a pond greatly limits the speed that a duckweed invasion develops.
Koi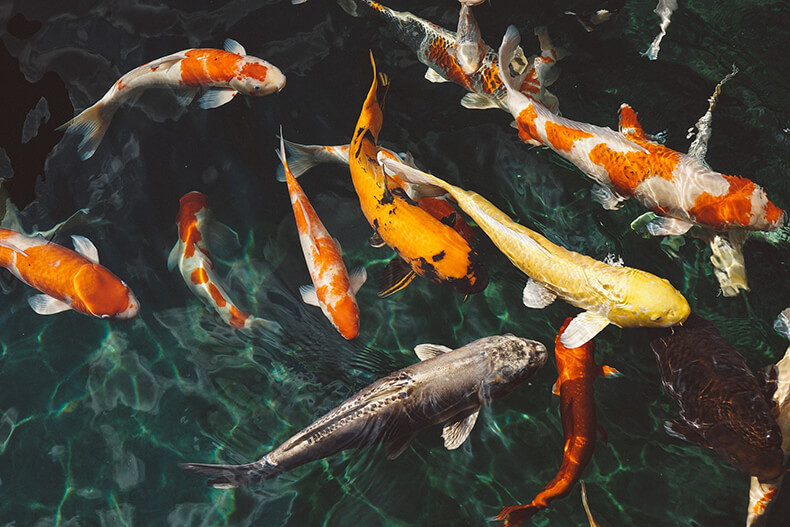 Koi have been revered since ancient times for their ability to cleanse their environment of pollutants. While a koi fish will gladly munch on an abundant supply of duckweed, it isn't its first food choice.
A koi owner can consider cutting back on other sources of food so that the koi is more prone to eating the duckweed, or introduce a few more koi to the pond.
While not the best duckweed eaters available, these whiskered dragons are favorites among pond owners for their myriad color patterns.
Carp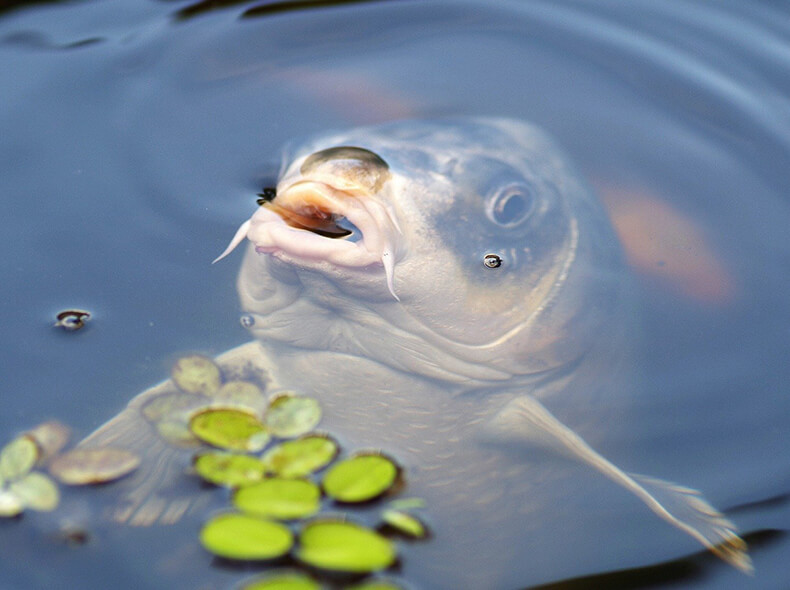 Carp, especially grass carp, are highly recommended for duckweed control. Not only do they have a natural affinity for the taste of duckweed, but they also have a ravenous appetite.
Carp will continue eating until its own body size doubles or triples. They can live beyond 8 years and don't need any special care. In short, they're perfect duckweed eliminating machines!
The humble goldfish, the carp's close cousin, is also a top performer at naturally controlling duckweed and other aquatic plant life.
Tilapia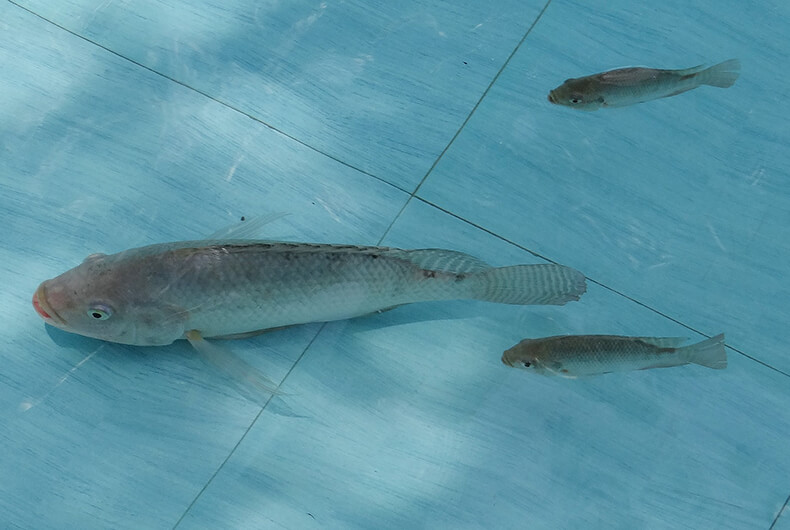 Tilapia is another easy-to-raise fish that is famous both for its culinary value and knack for controlling the growth of aquatic plants.
Duckweed is just one of the many types of invasive plants that Tilapia love to chow down on. They get along well with other fish, and help make the water cleaner thanks to the wide range of plant life that they eat.
Although they aren't as elegant as koi, they can still compete when it comes to aesthetic beauty. Their broad body makes for a beautiful display of coloration.
Mosquitofish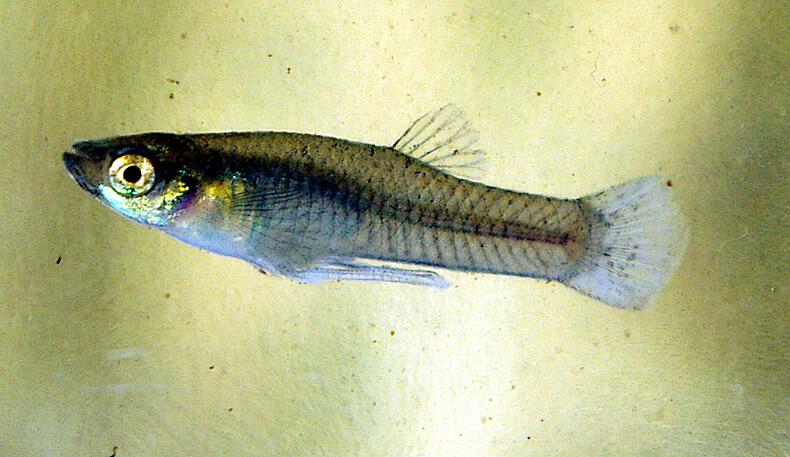 These zippy hunters get their name from their habit of eating mosquito larvae.
A fish can't live on just the occasional mosquito larvae, however, which is why the mosquito fish gladly rounds its diet with duckweed and other small plants.
Having a few mosquitofish on patrol is a cheap, safe, and effective solution for ponds in danger of a duckweed invasion.
Their diminutive size does mean that more mosquitofish will have to be kept in a pond in order to make a difference on the duckweed population; but, on the other hand, their size also allows them to enter crevices.
They can also thrive where other fish would be too cramped to live.
Duckweed Isn't All Bad
Duckweed is healthy for fish and humans to eat, filters impurities from its environment, and looks gorgeous with its array of verdant hues. However, if grown out of control, then the duckweed will decay and rot into ammonia that is deadly to fish.
It will harm the nutrient balance of the pond, as well as pollute the waters. A duckweed bloom can be astoundingly speedy under the right conditions.
If the spread is out of control, then chemical weed killer may be needed. Another good prevention method is to remove any biomass building at the bottom of the pond.